CryBaby Art Studio
CryBaby Art Studio is a unique baby friendly art class designed just for moms!
Why? Because moms need continued support and encouragement in the "fourth trimester". Learning to be creative and playful with watercolors is a relaxing exercise in learning to appreciate the beauty in the unexpected.
My Art Mom's Art Playgroup
My Art Mom's Art Playgroup is for preschoolers (2-5 yrs) & mom, dad or caregiver to enjoy the process of art together! In our playgroup everyone has his/her own canvas. Art stations are provided for your child to explore while you sit and finish your own artwork. Leave with your own framed artwork or an art book illustrated by you and your child!
Why? Because families are stronger when you share meaningful experiences together.
Enrichment Art Classes for Home Daycares / Indoor Play Centers
I offer fun enriching art classes for home daycares and indoor play centers! I specialize in working with young artist (1-5 yrs) allowing them to explore the creative process being introduced to different art tools and master artist.
Have a home daycare? Contact me for more information?
Birthday Parties (3-5 yrs)
I offer fun enriching birthday parties for children 3-7 yrs to enjoy the process of art with their friends! Everyone leaves with their own unique artwork.
Contact me for more information.
My Art Mom's Art (MaMa) Playgroup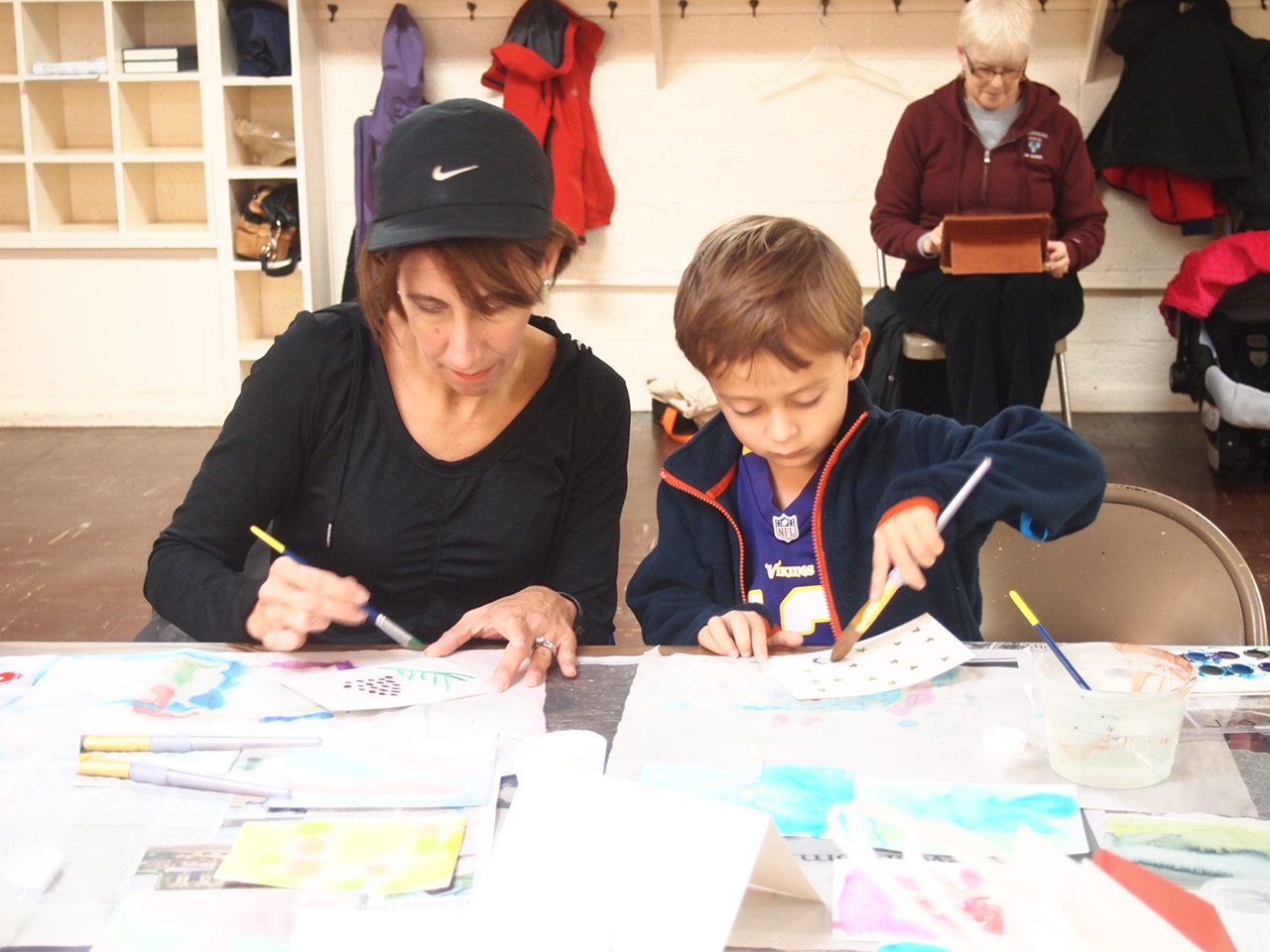 My Art Mom's Art (MaMa) Playgroup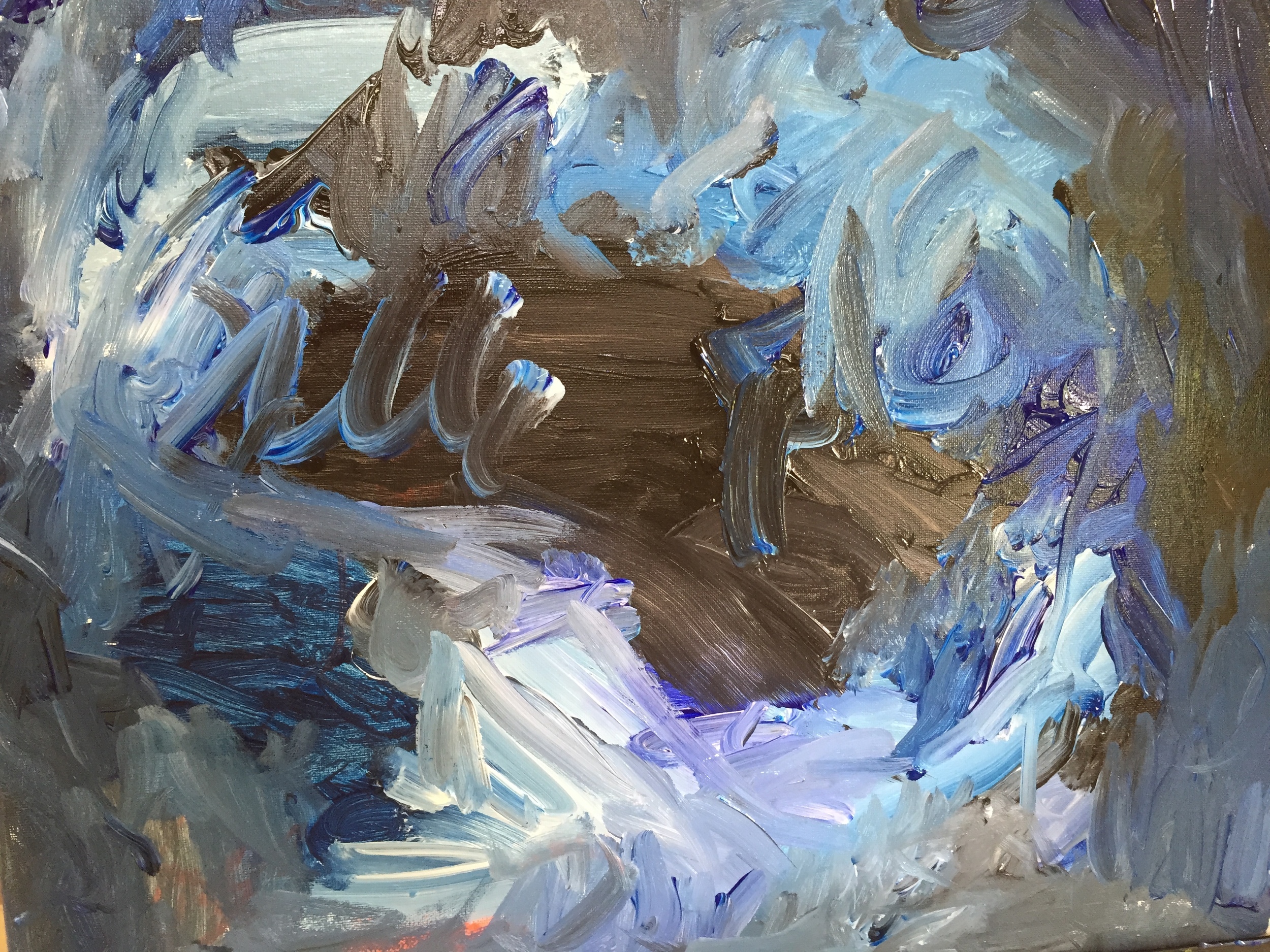 3 yr old monopainting masterpiece - MaMa Playgroup
Fun family painting workshops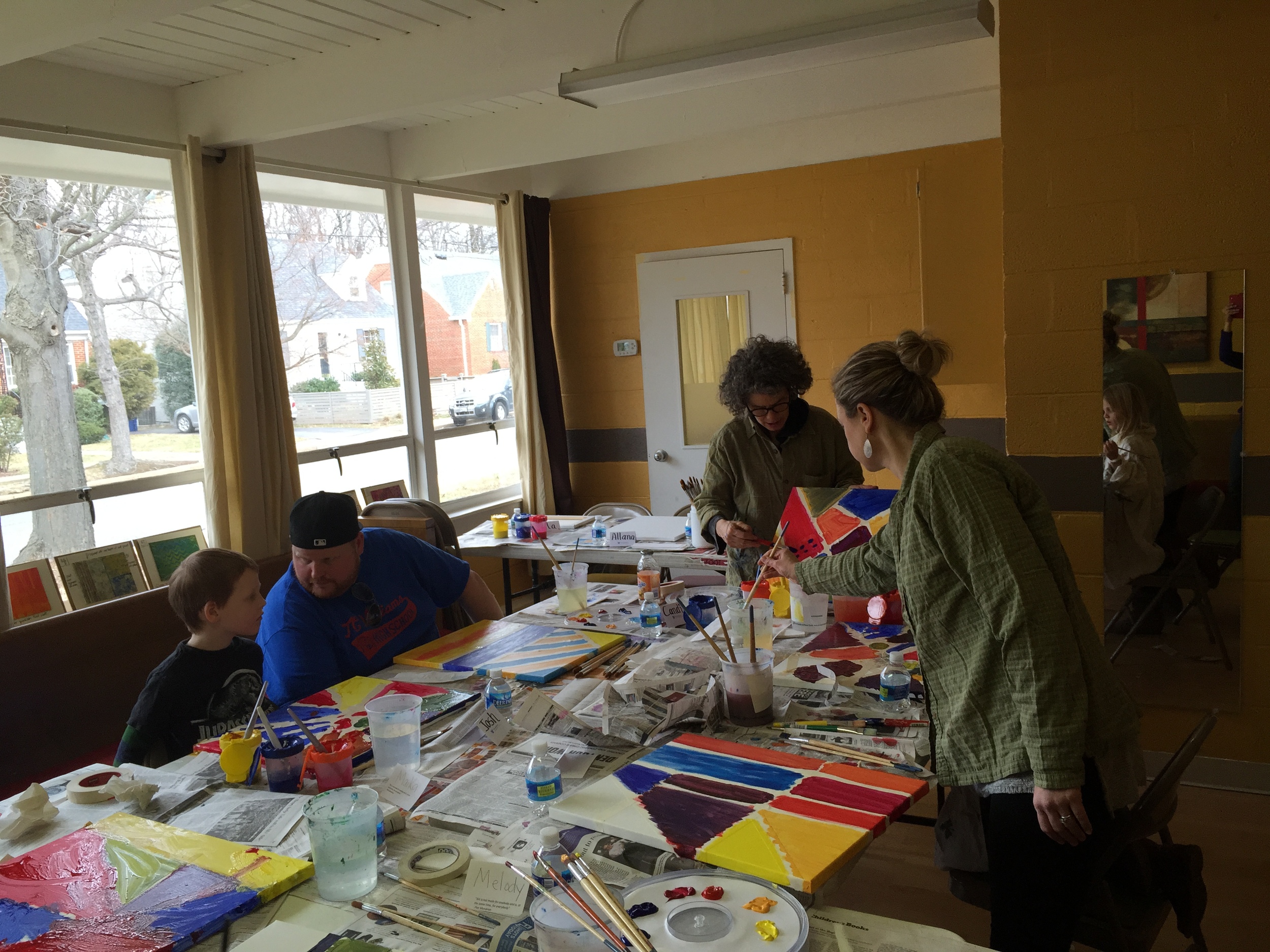 Tape Shape Art Family Art Workshop
Parents & children had fun creating together inspired by Piet Mondrian's artwork.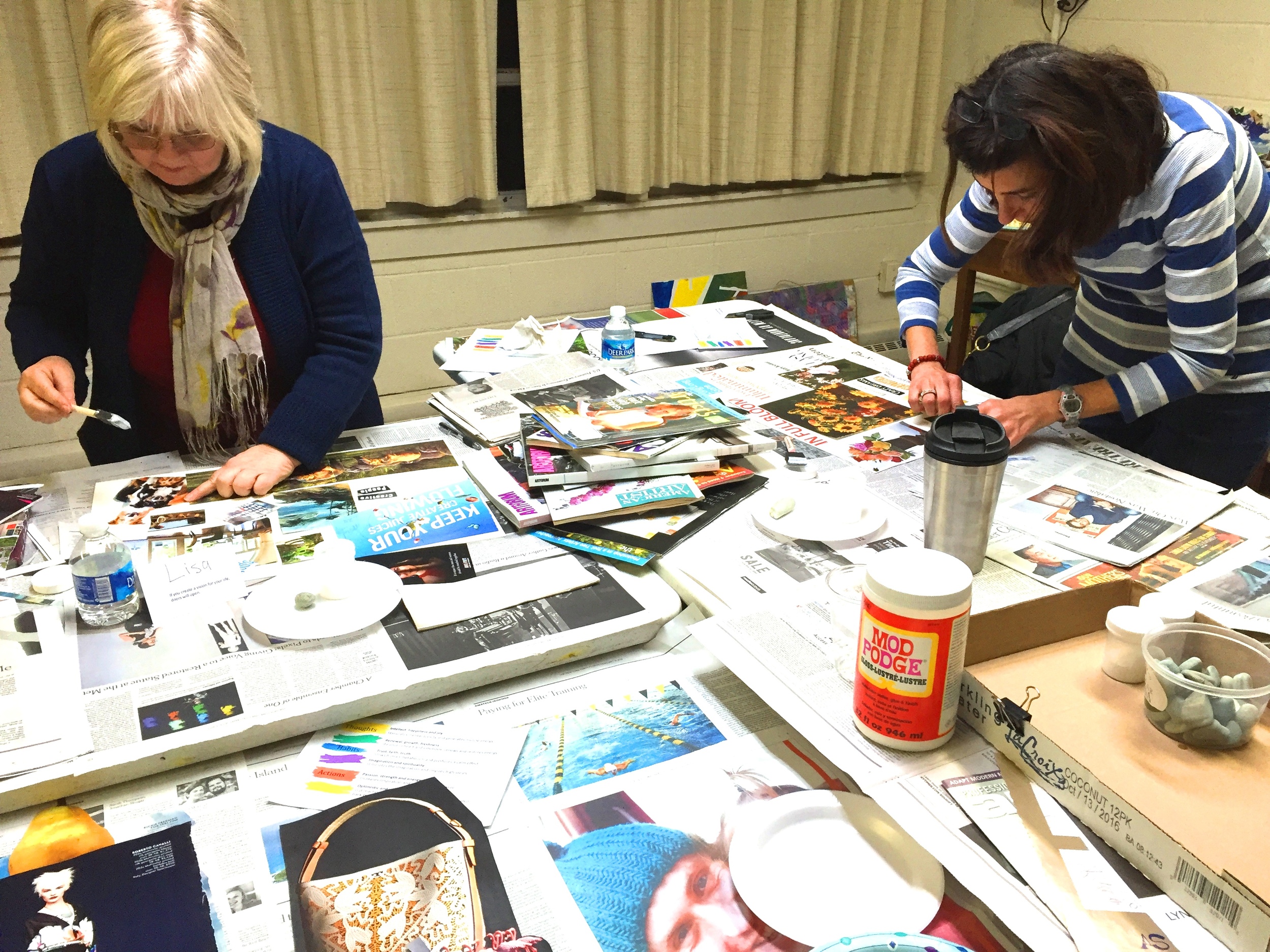 Vision Board Ladies Night Out
Fun evening spent with amazing women!
2016 Vision Board
My personal vision board for 2016. Being more mindful and celebrating the victories and learning experiences.....the "falls."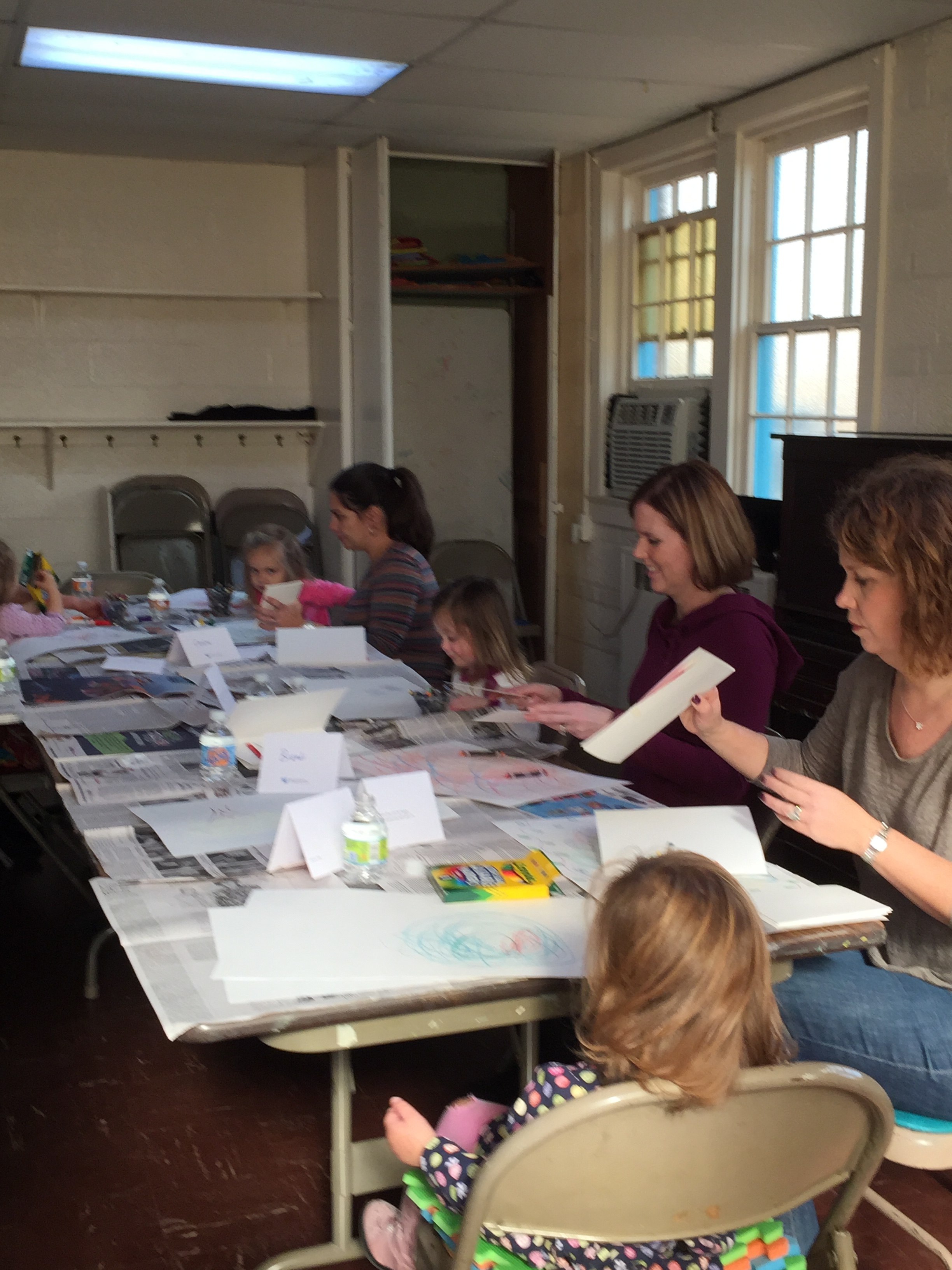 Valentines Holiday Family Workshop
Moms and their children enjoyed making their own valentines card using simple watercolor techniques.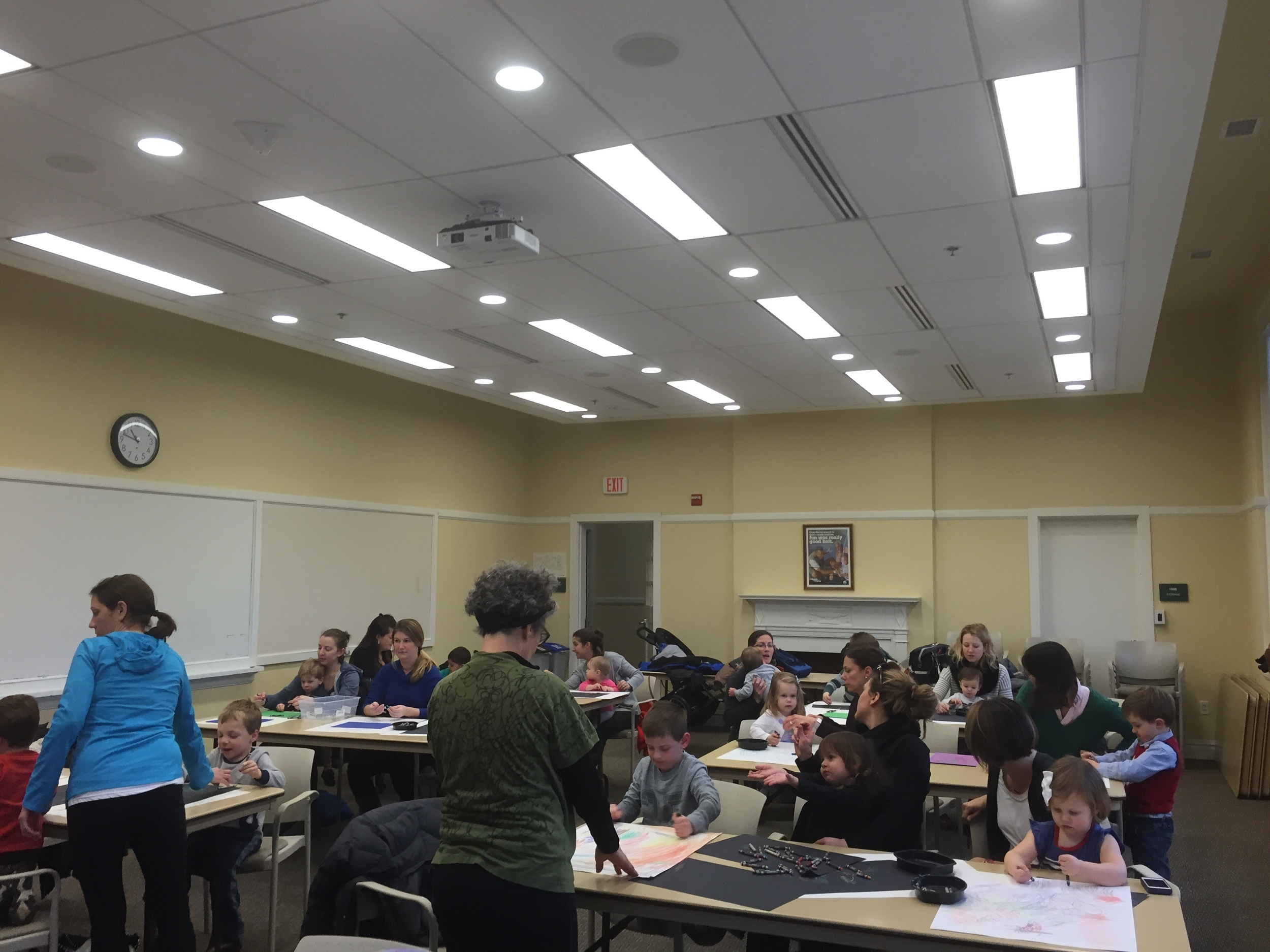 Fairlington Mom's Group
We had fun with Fairlington Mom's club in creating scribble art together. A quick and easy art technique that can be done anywhere.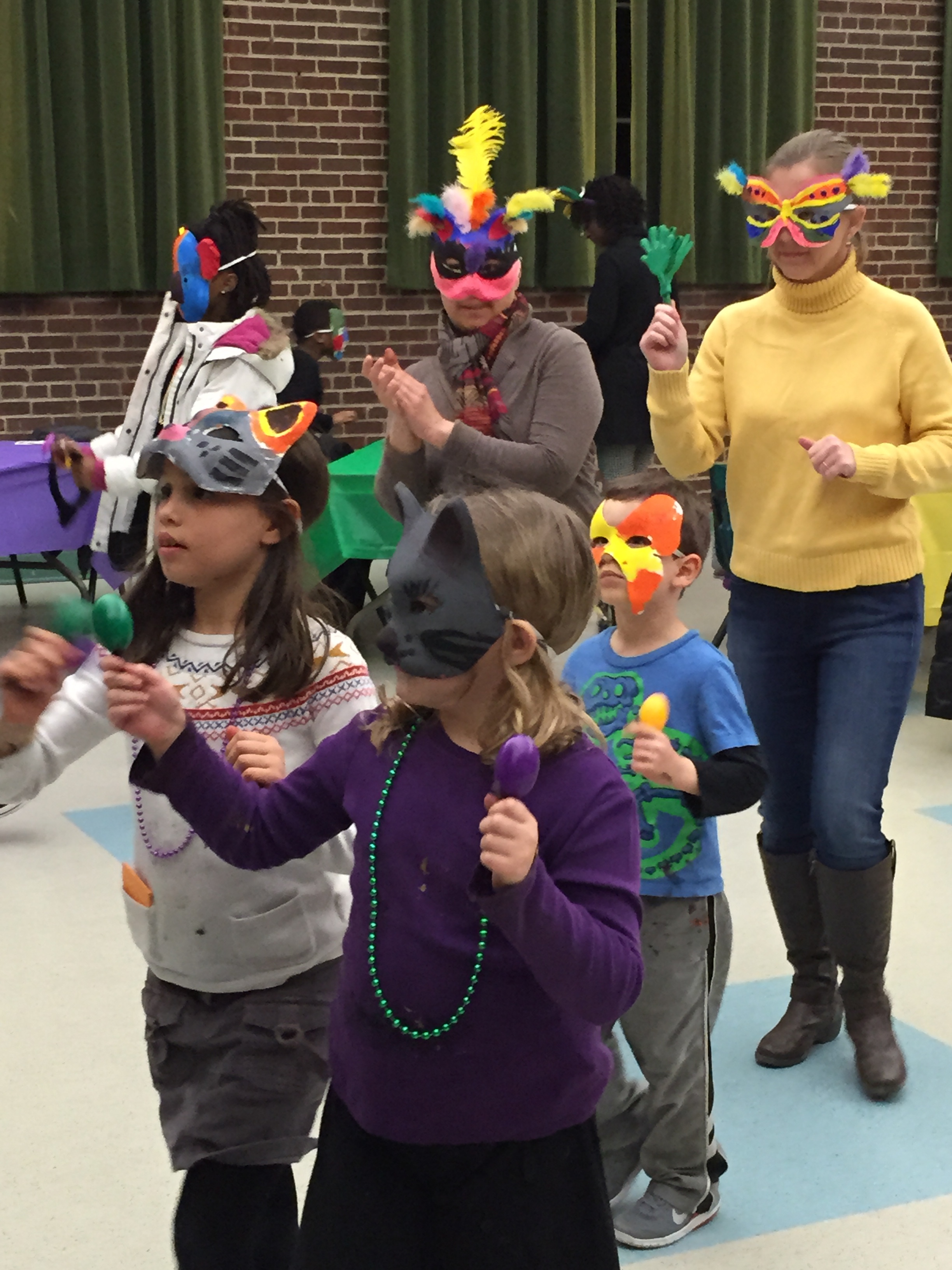 First Fridays @ Durant Center
Thank you Alexandria for allowing us to be part of the First Friday art events at the Durant Center. We had so much fun with parents and children creating their own mask for Mardi Gras.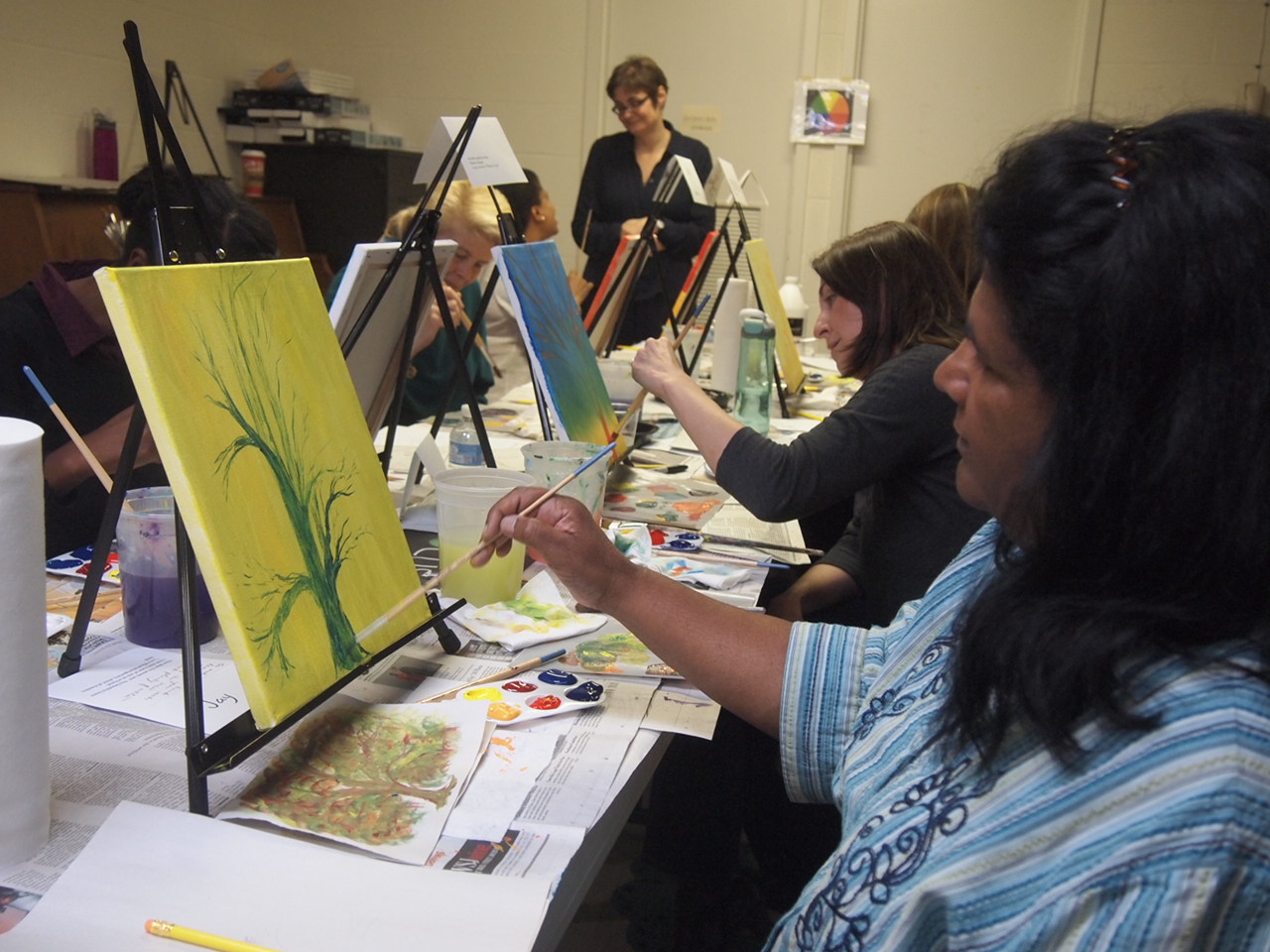 Ladies Night Out: Giving Tree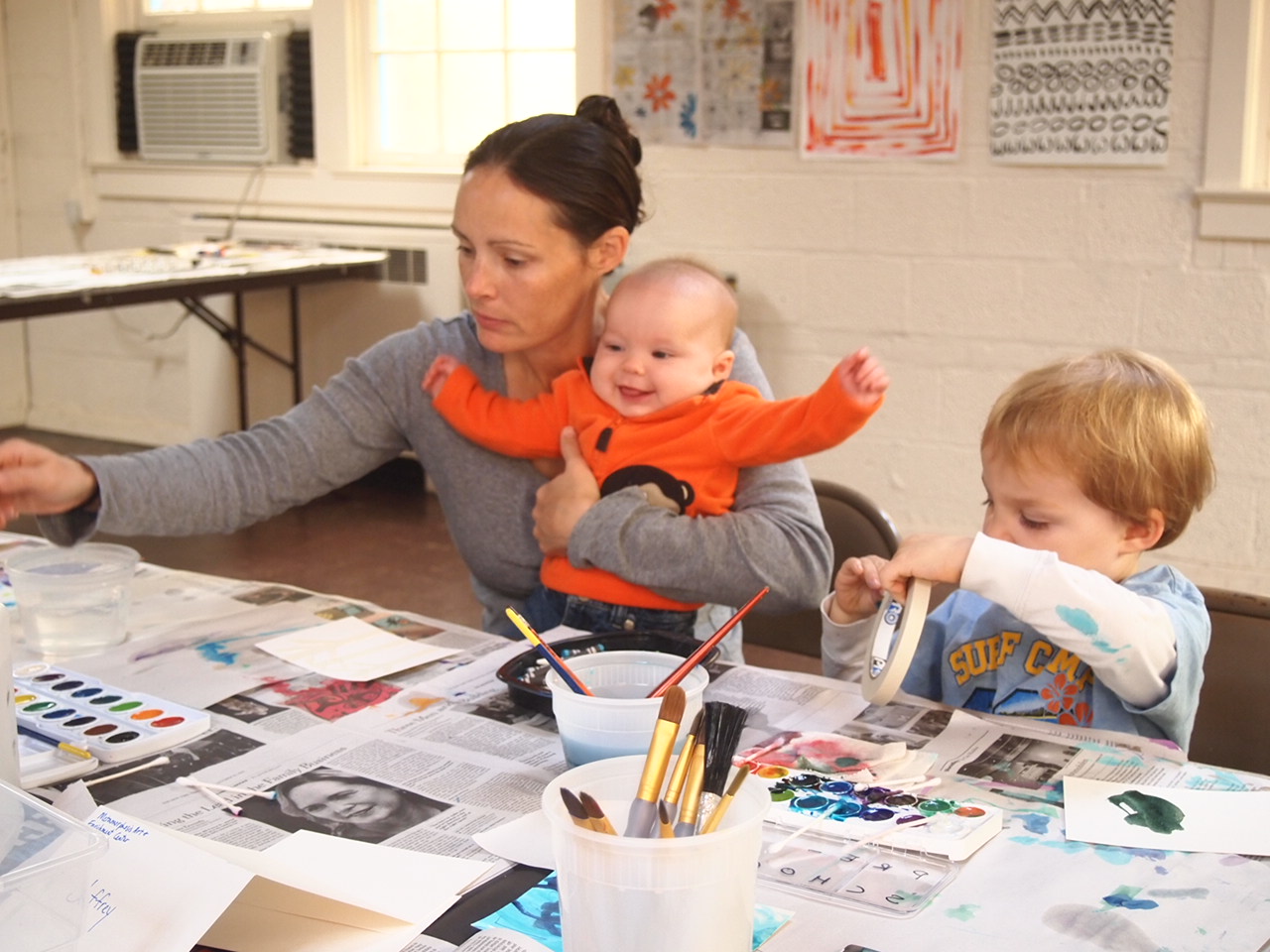 Everyone enjoying their creative time.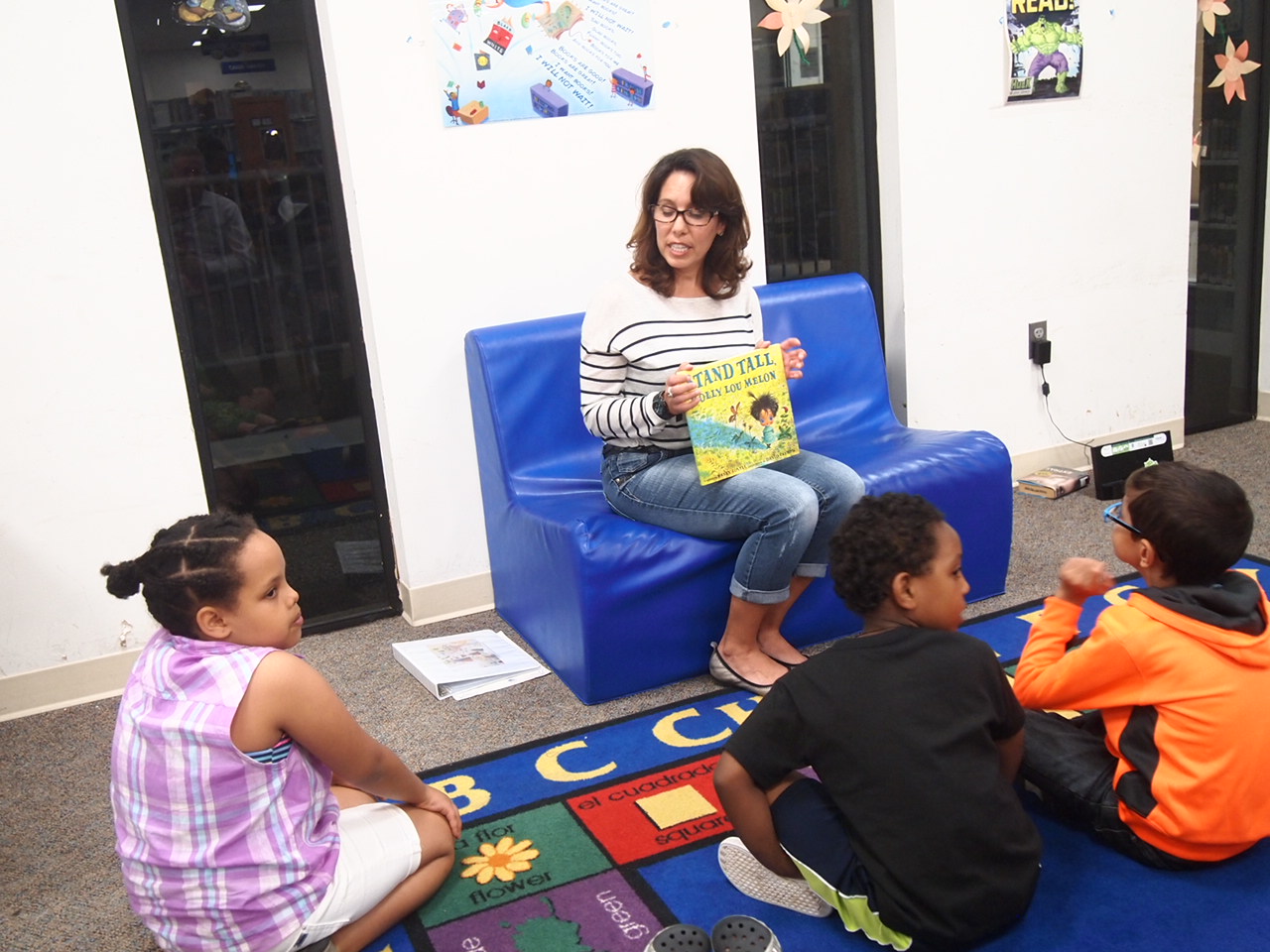 Burke Library: Storytime & Art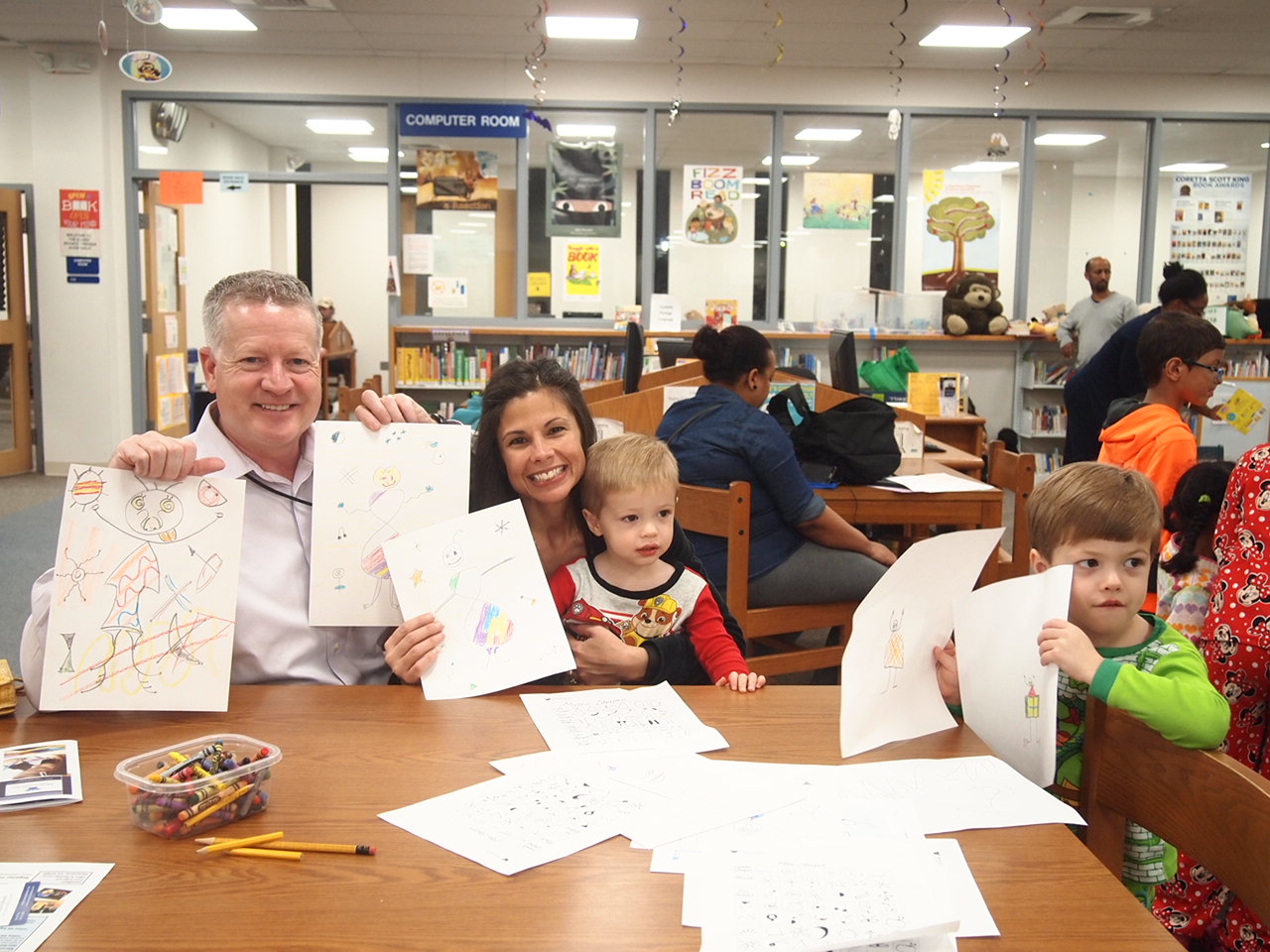 Family Self-Portraits using simple shapes inspired by Joan Miro
Mommy & Me Art Workshop
Everyone is engaged at their own level enjoying watercolors.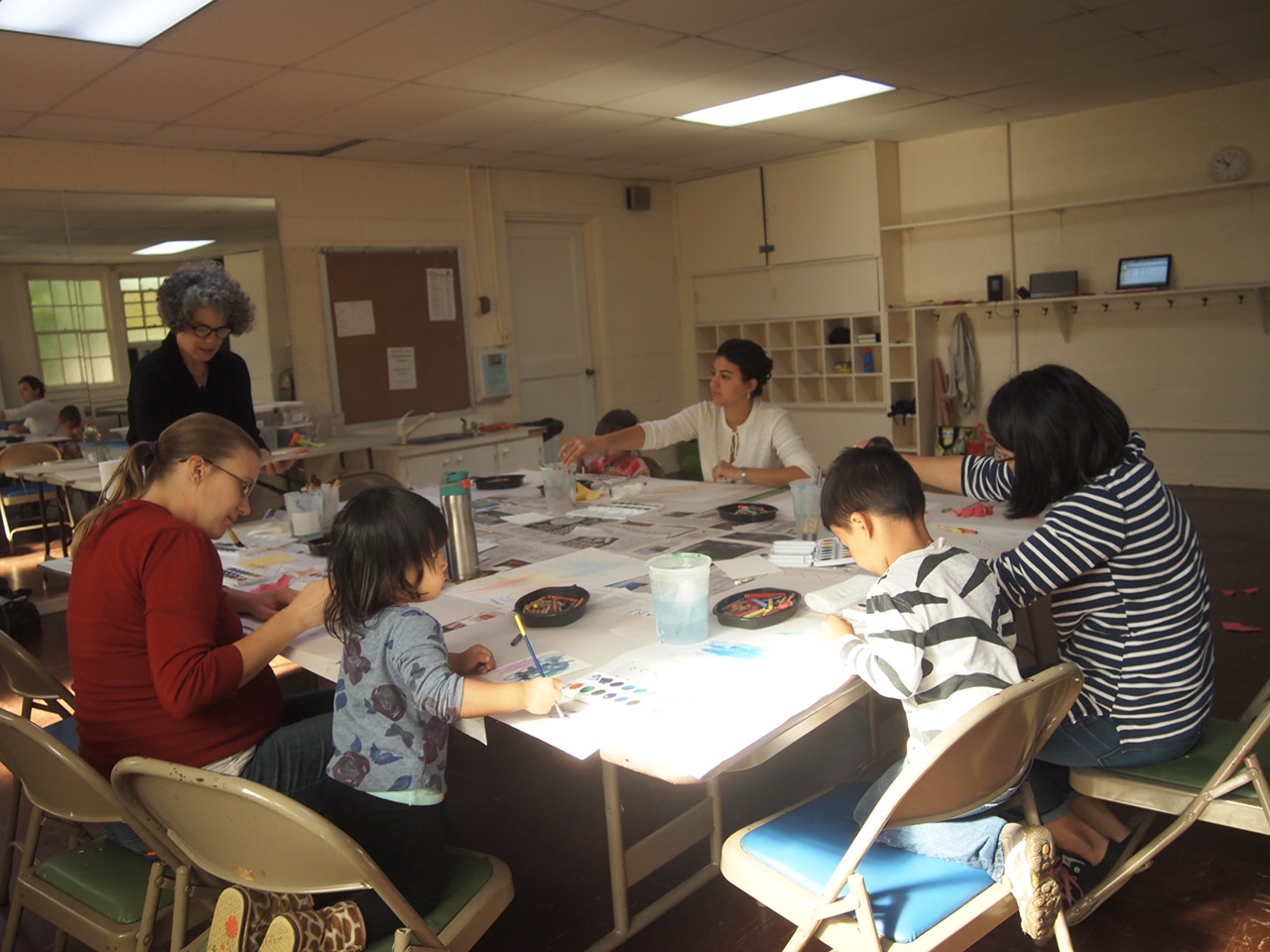 Mommy & Me Art Workshop
All ages are having fun exploring watercolors together.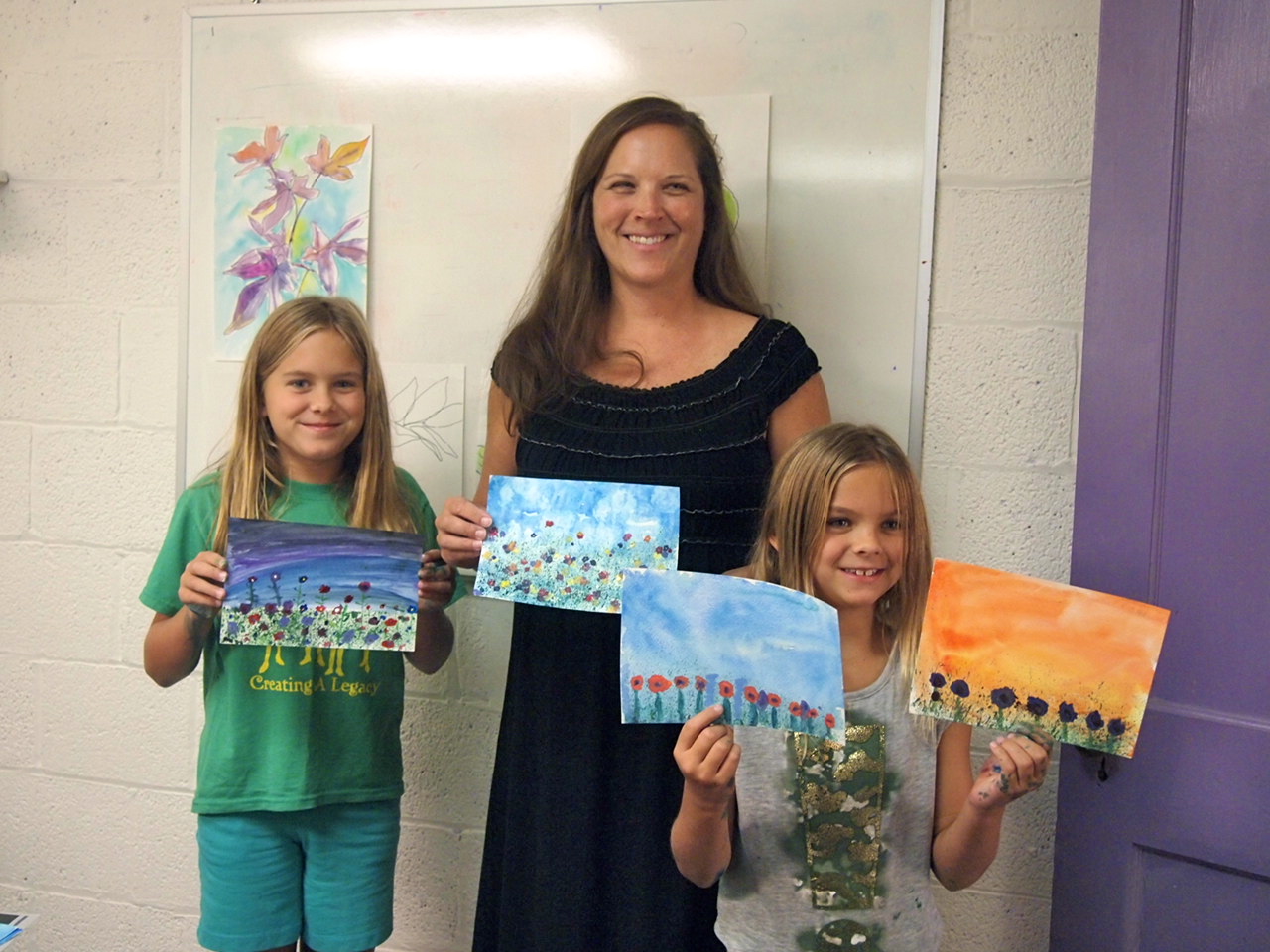 Creating simple gardens with splash paint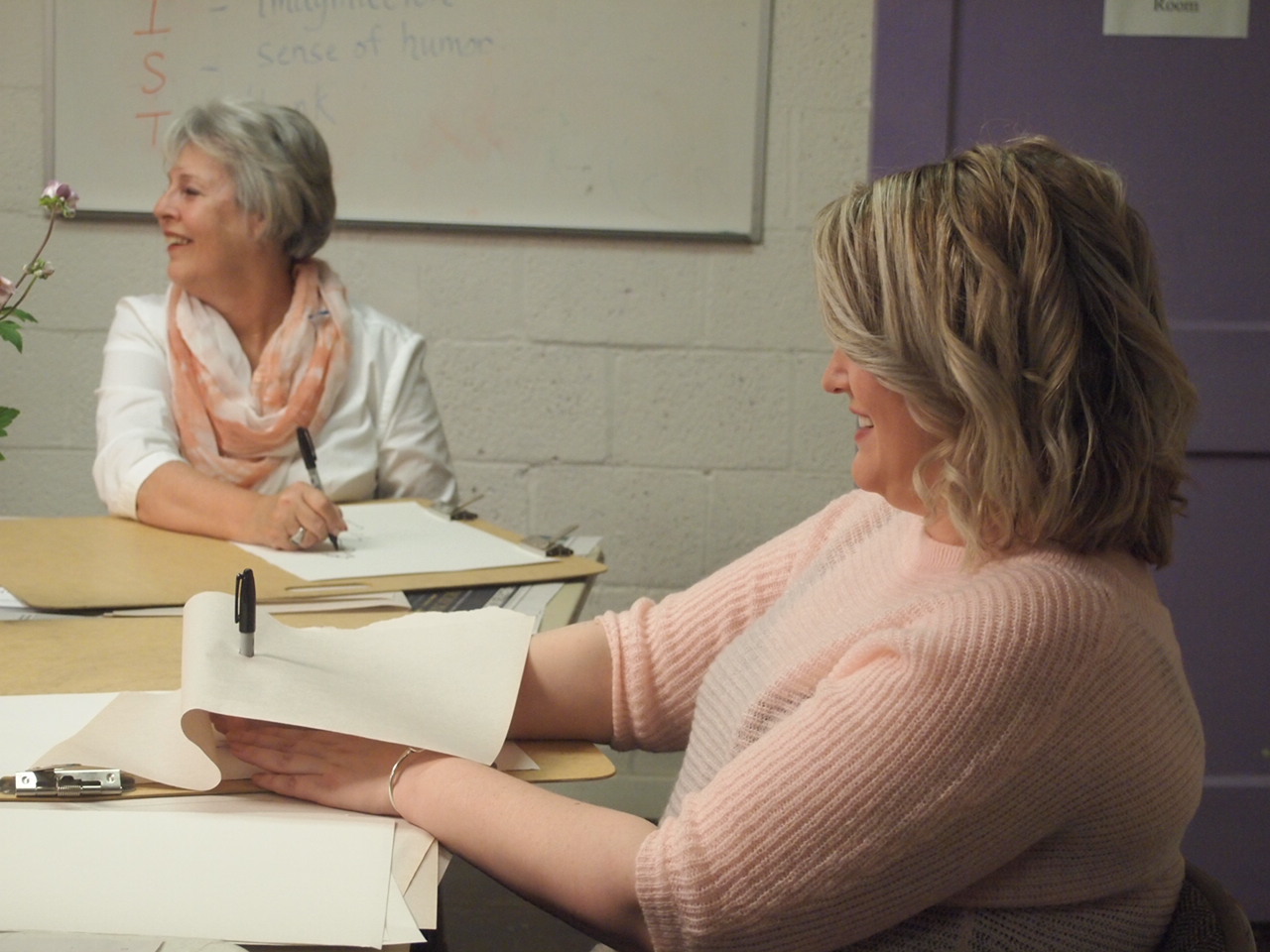 Ladies night out: blind contour drawing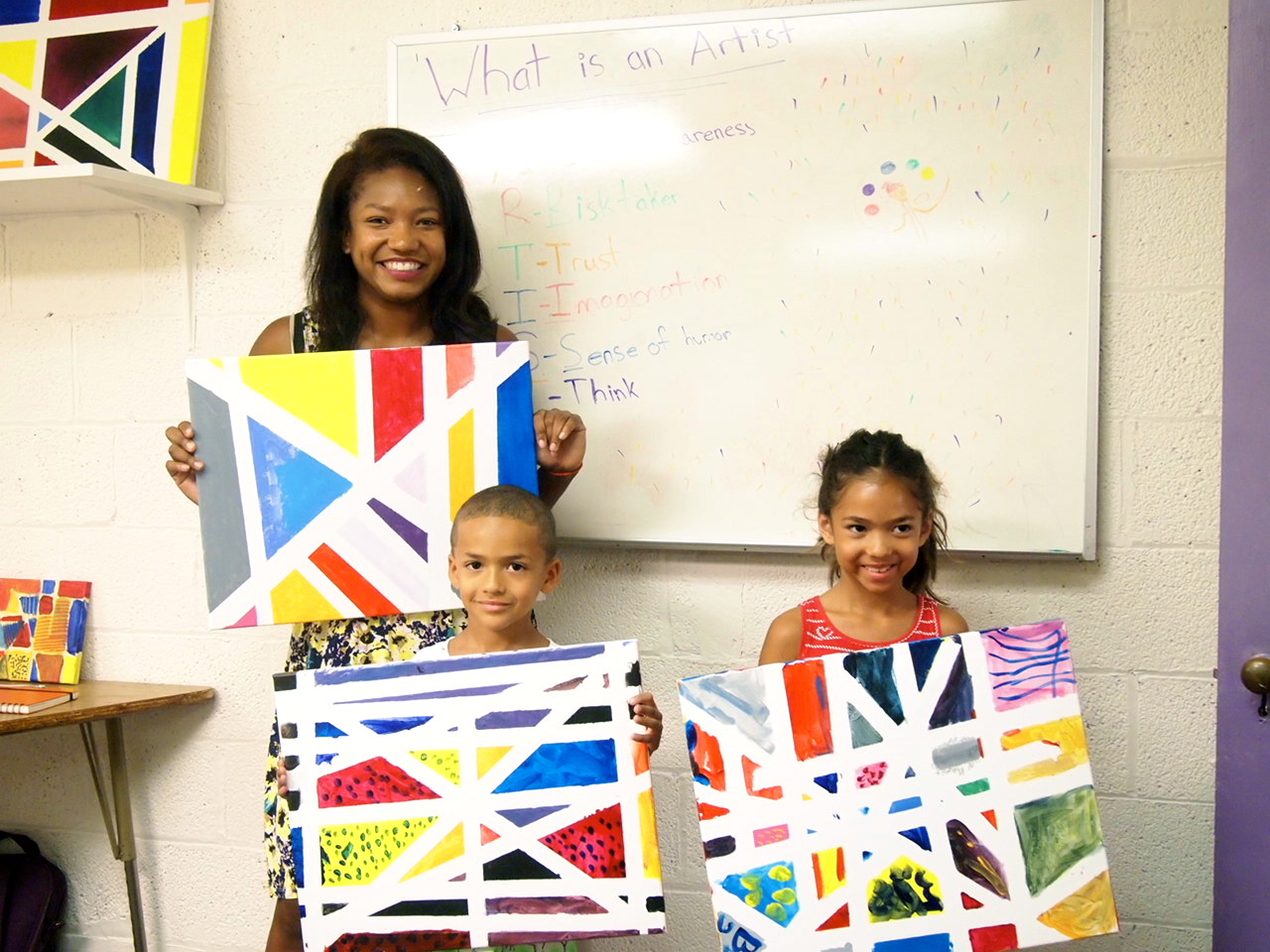 Family art workshop tape paintng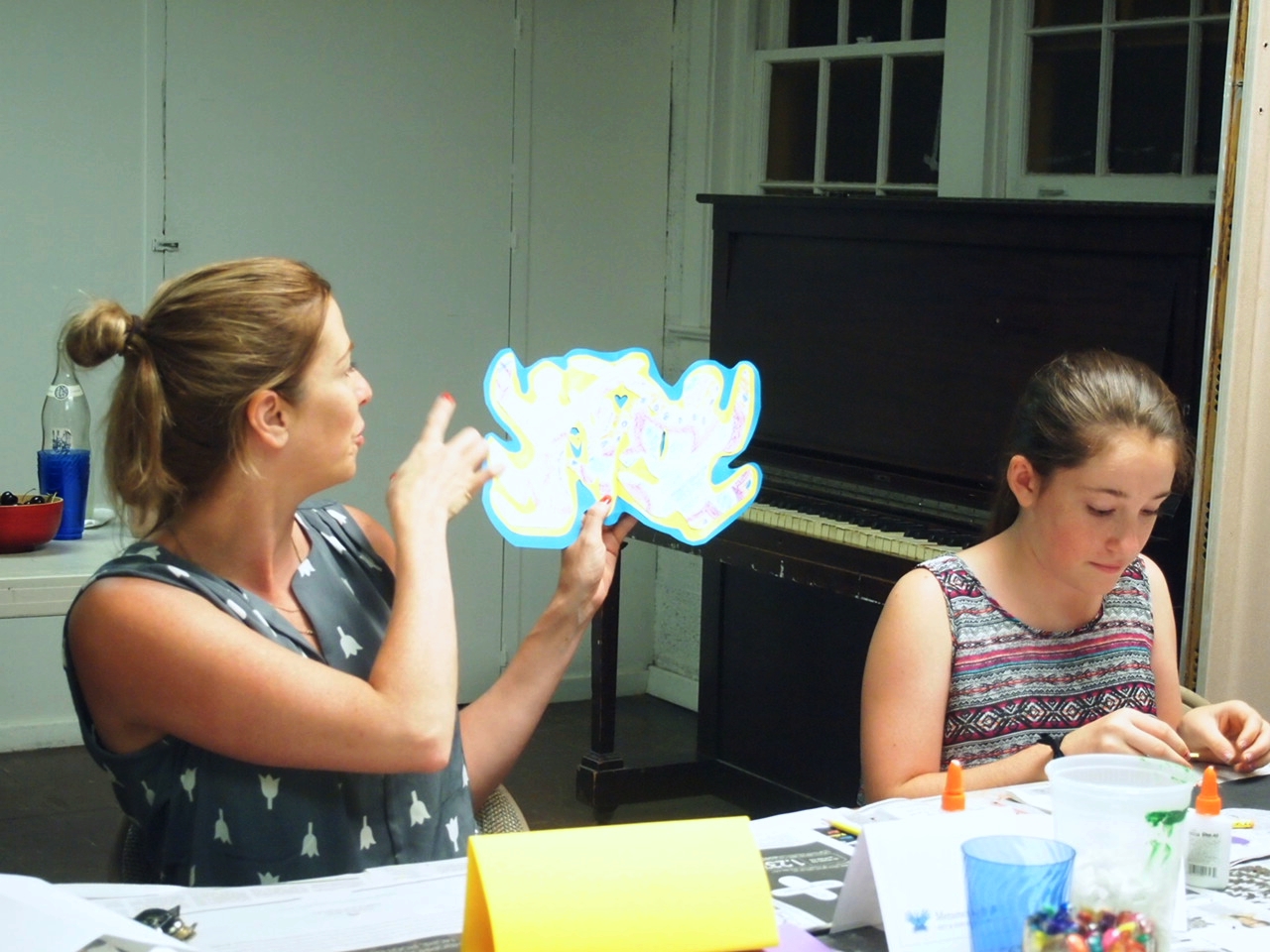 Ladies Night Out
Freedom of expression is empowered through art.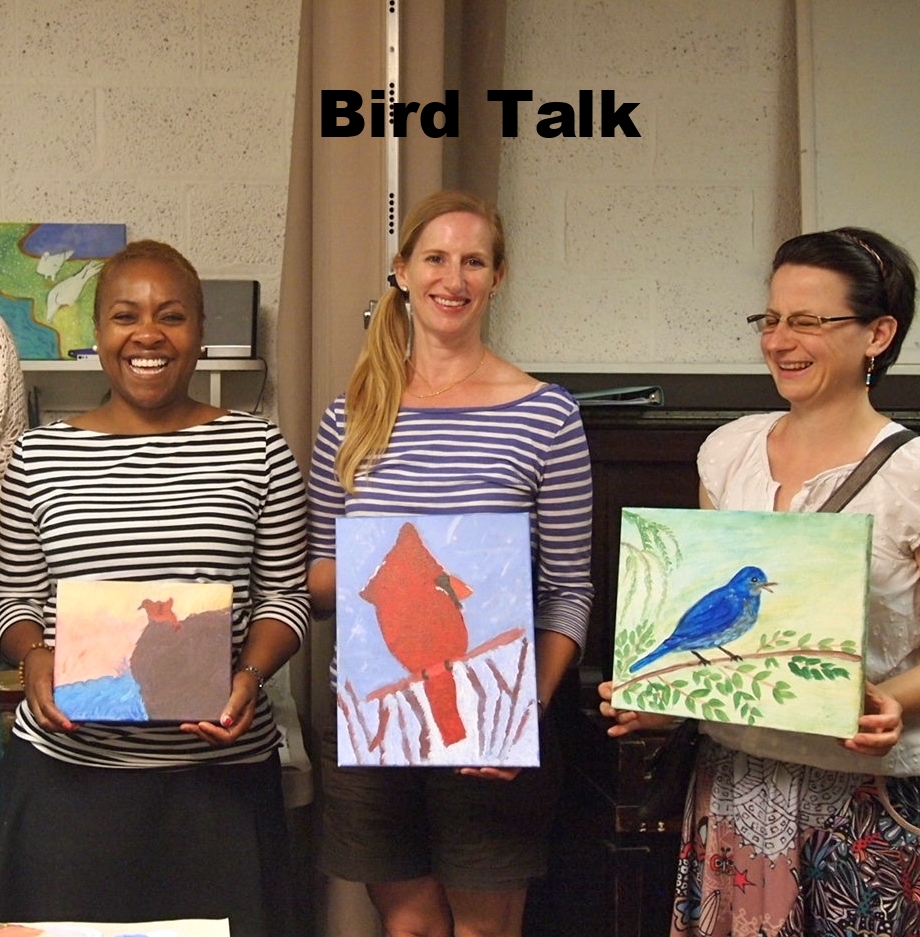 Ladies Night Out
What do you tweet to yourself? Paint your own bird of choice to remind yourself of the messages your receive, deliver, believe and act upon.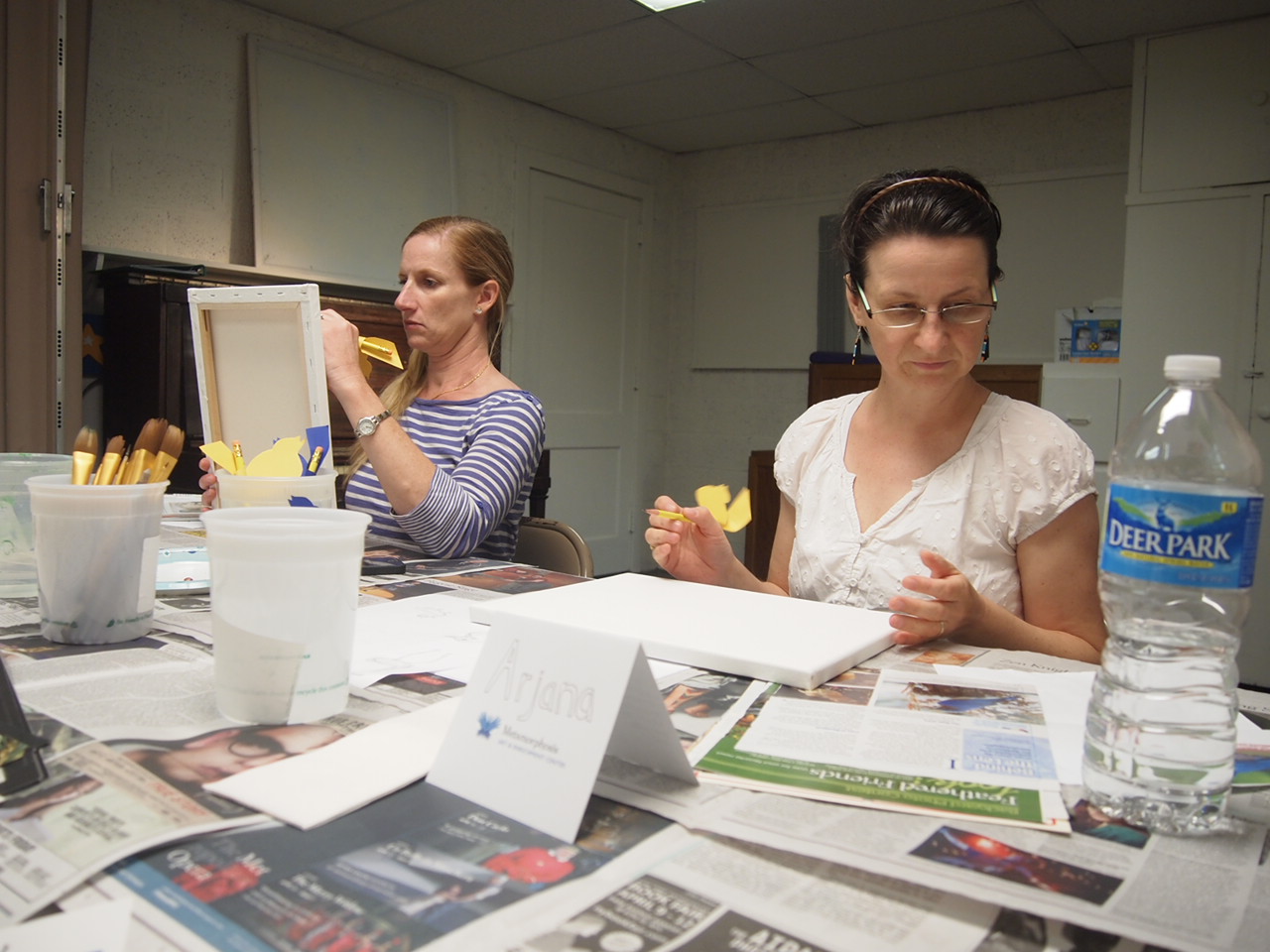 Alexandria Youth Arts Festival
Metamorphosis student's art qualifies for the Alexandria youth art traveling show.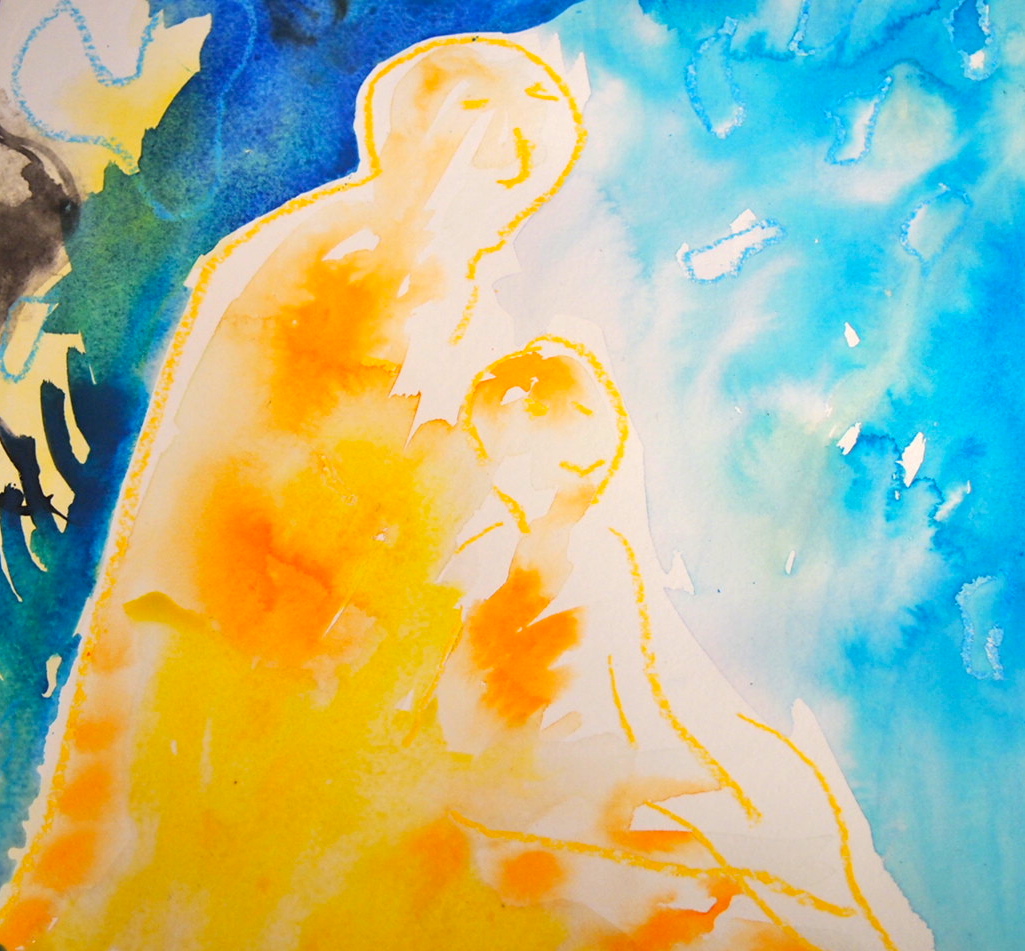 Family Art Workshop
Having fun with watercolors.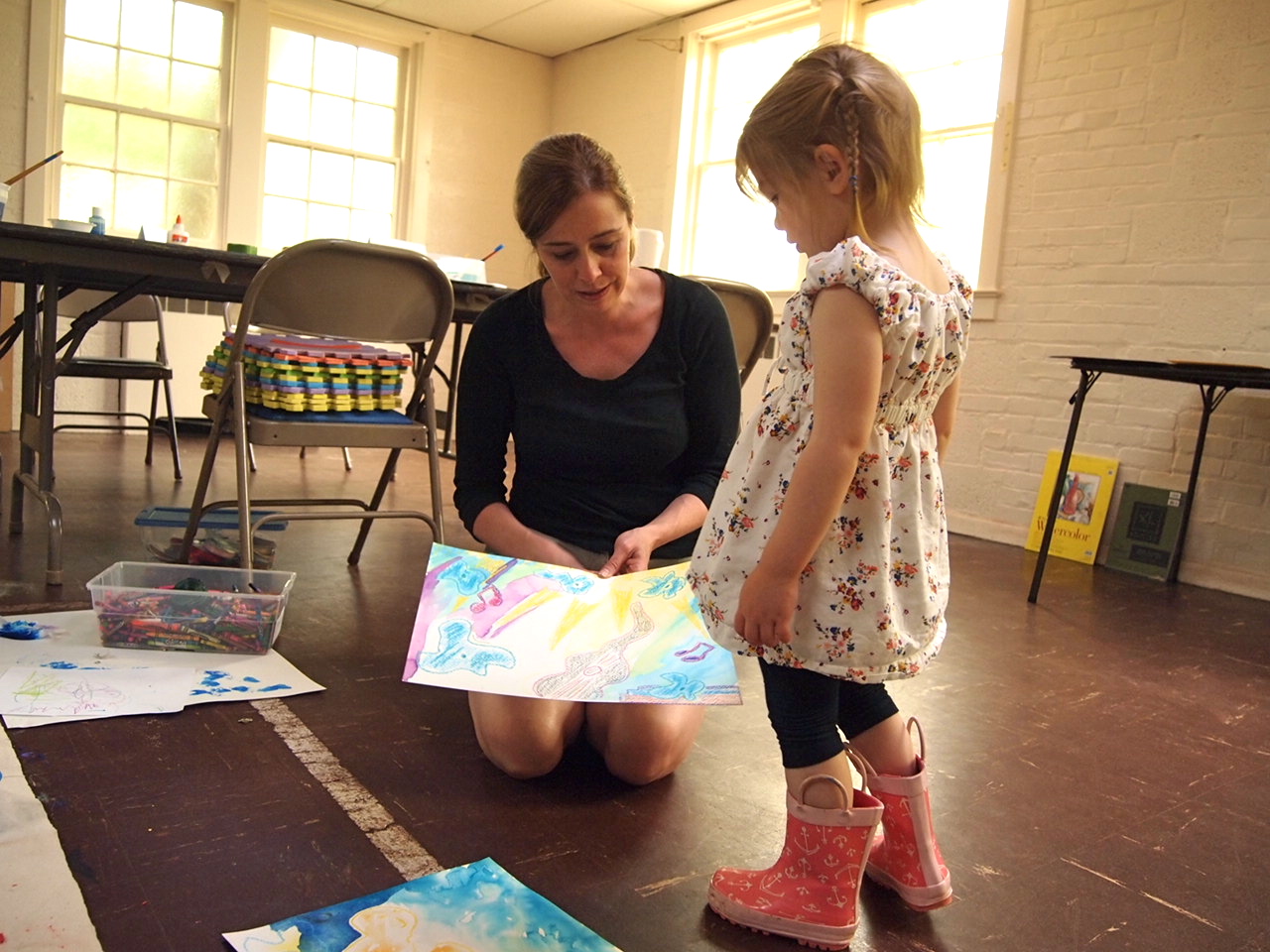 Family Art Workshop
Mother explains her own artwork to 2 yr old daughter. They celebrated their own accomplishments together.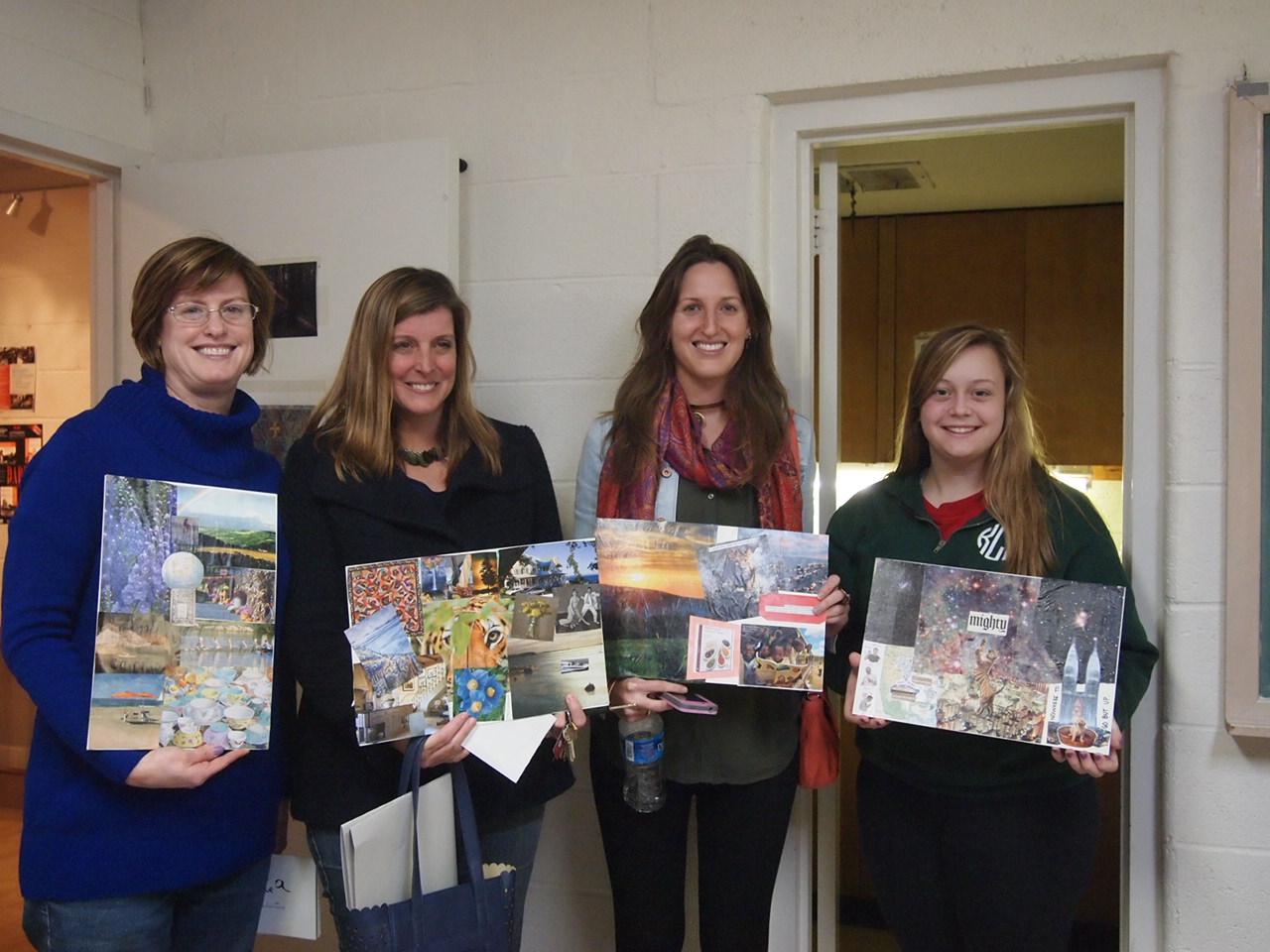 Ladies Night Out
Everyone created their own unique vision board.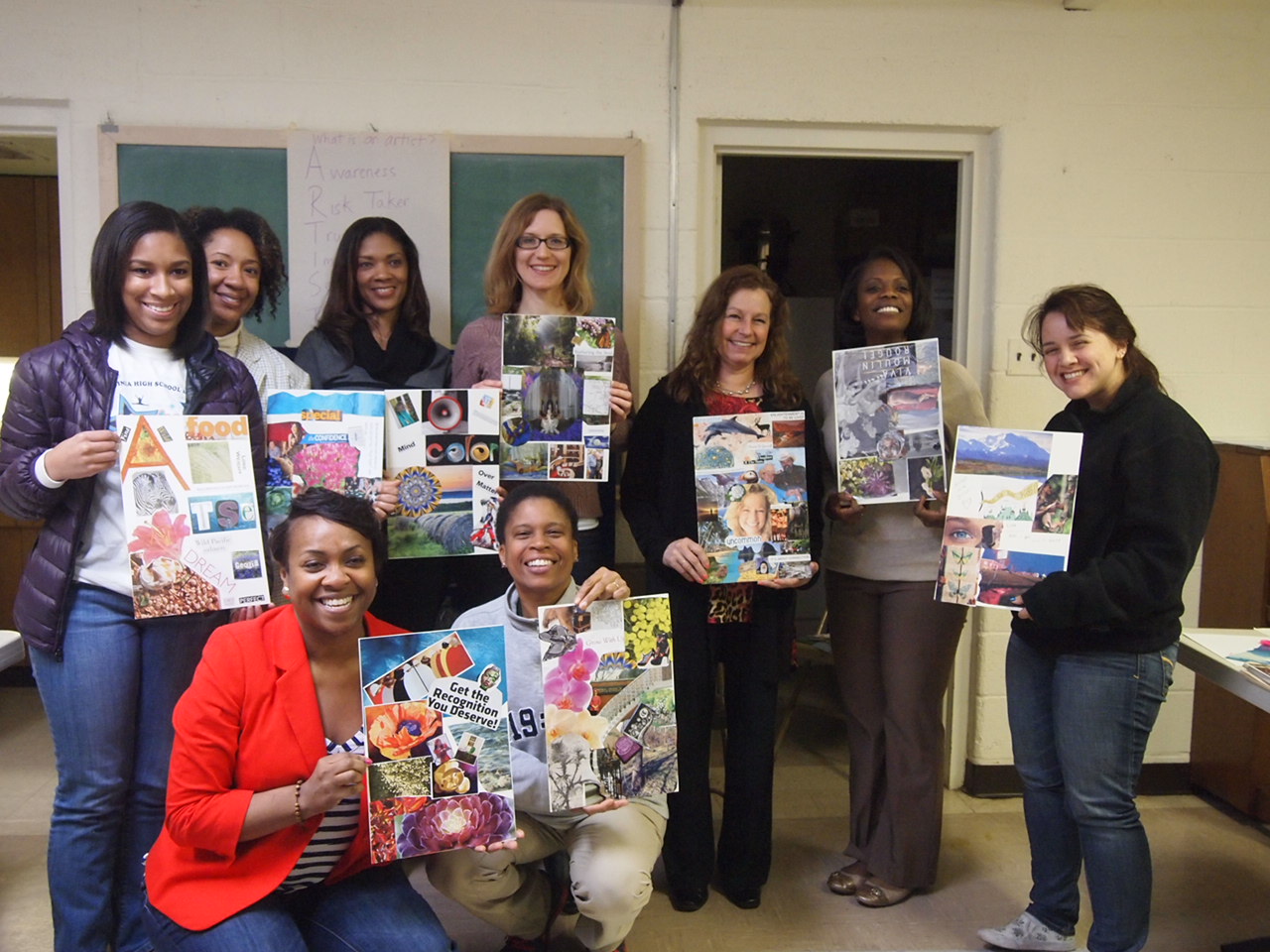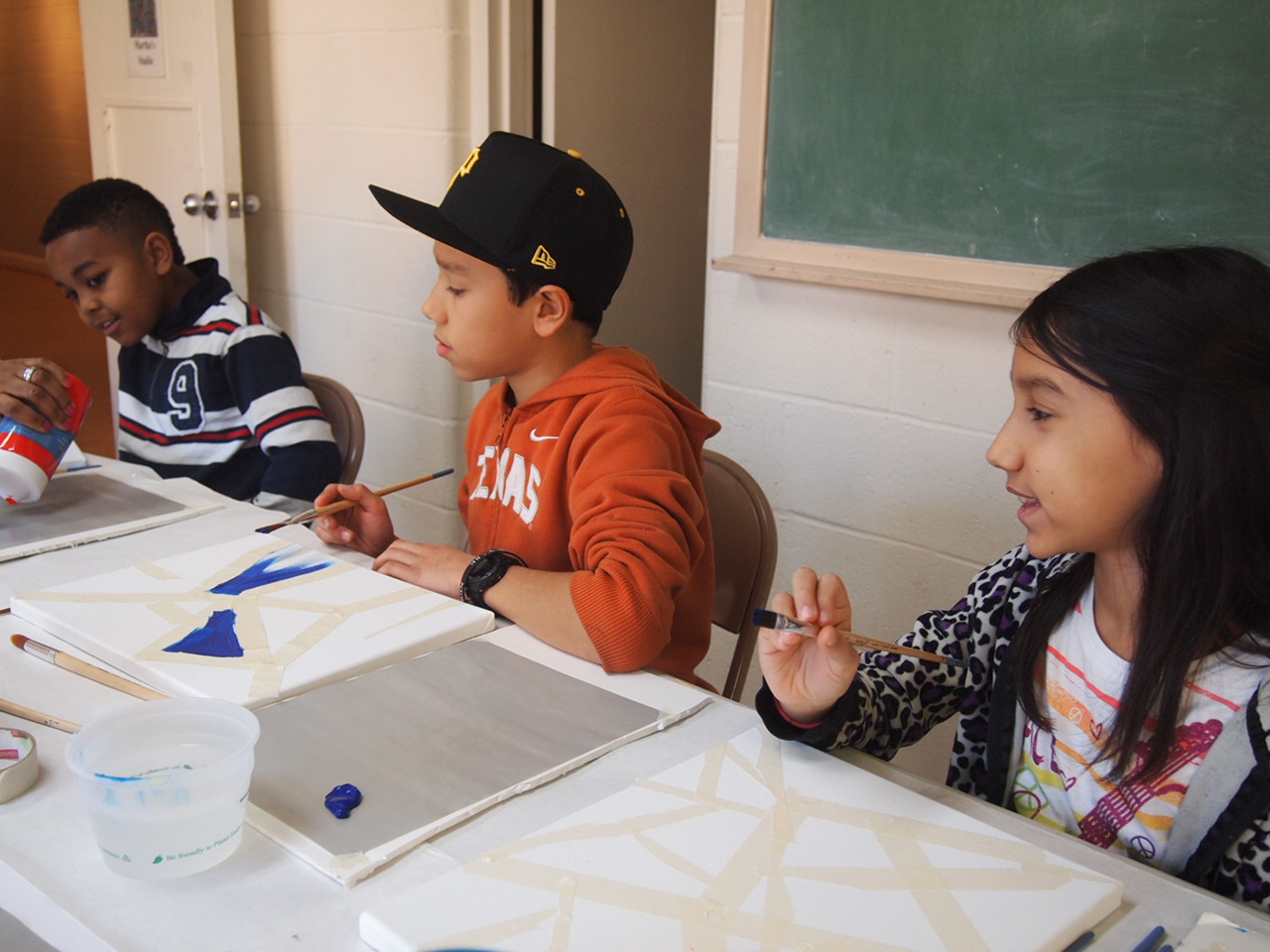 Family Art Workshop
Students getting ready to paint their canvas after taping their own designs.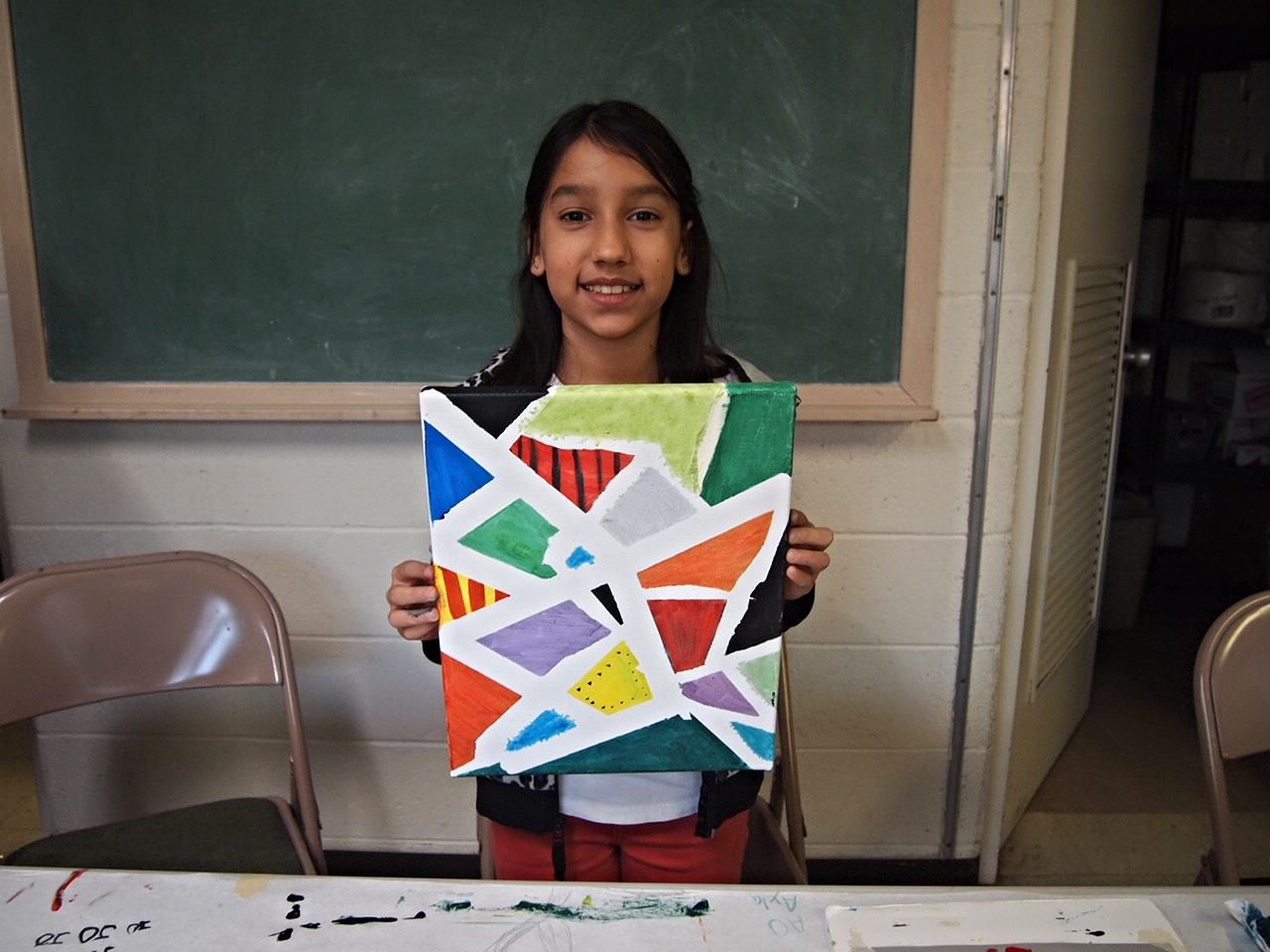 Family Art Workshop
Abstract Tape Painting workshop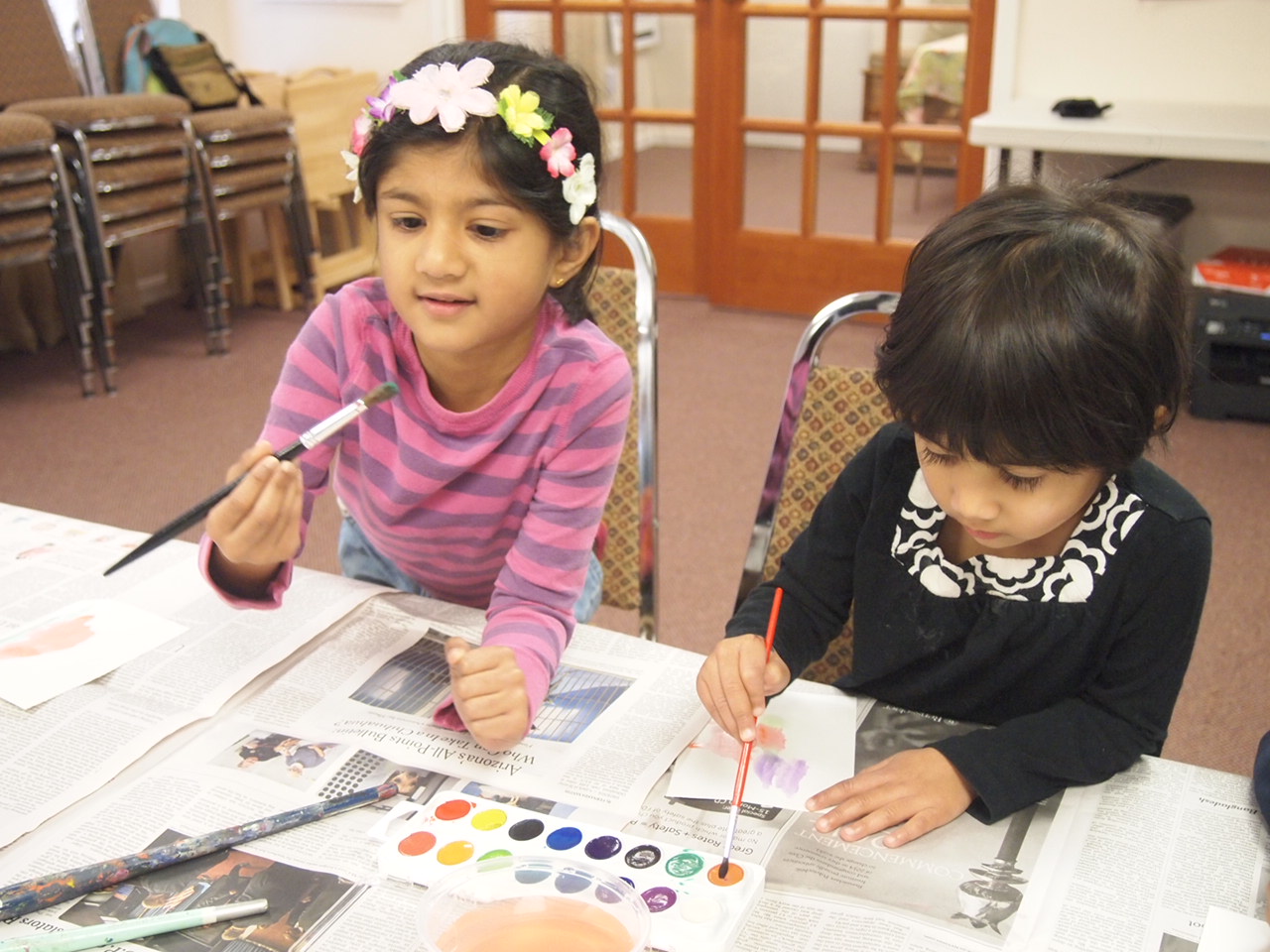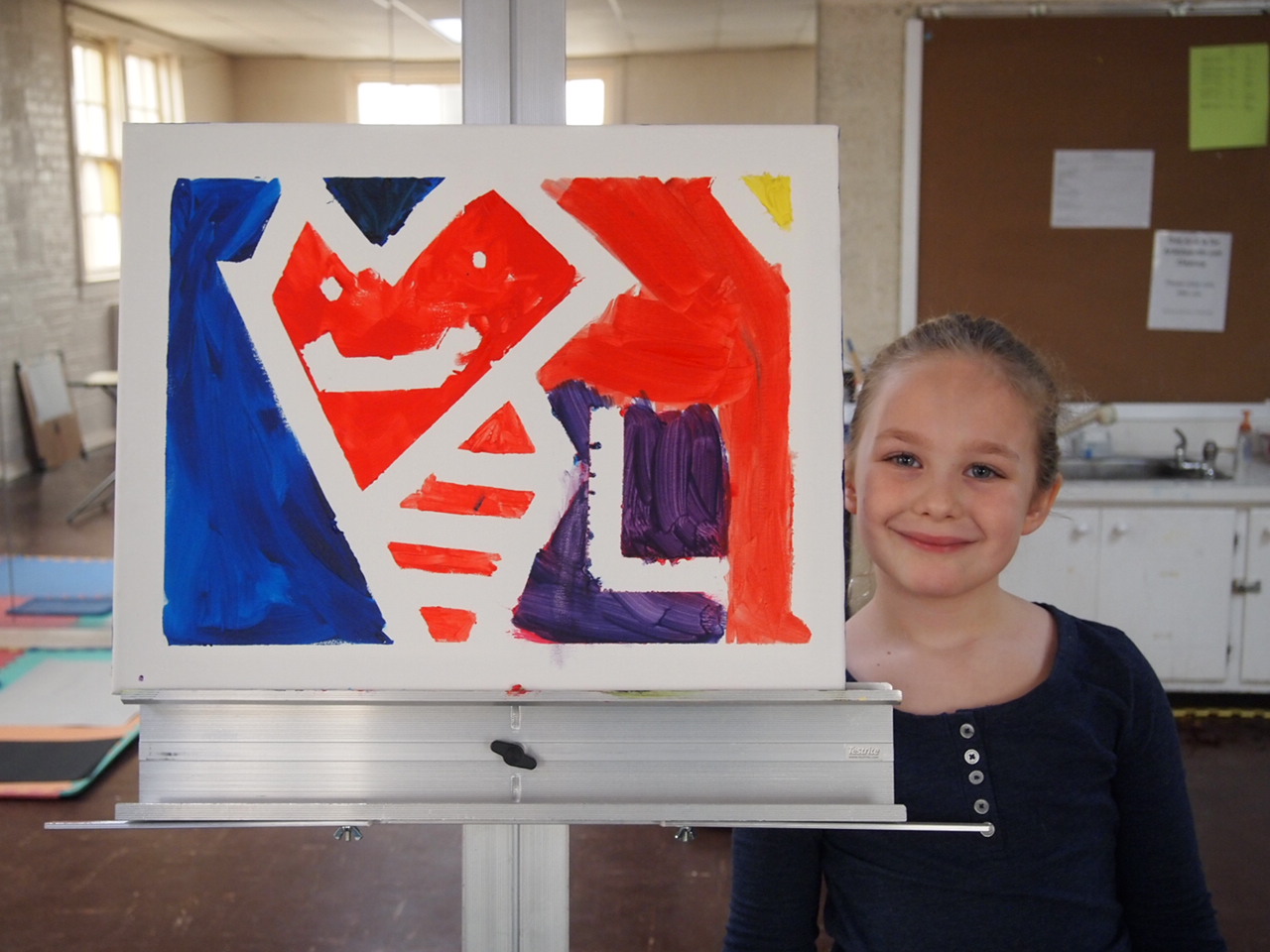 Abstract Painting with Meaningful Colors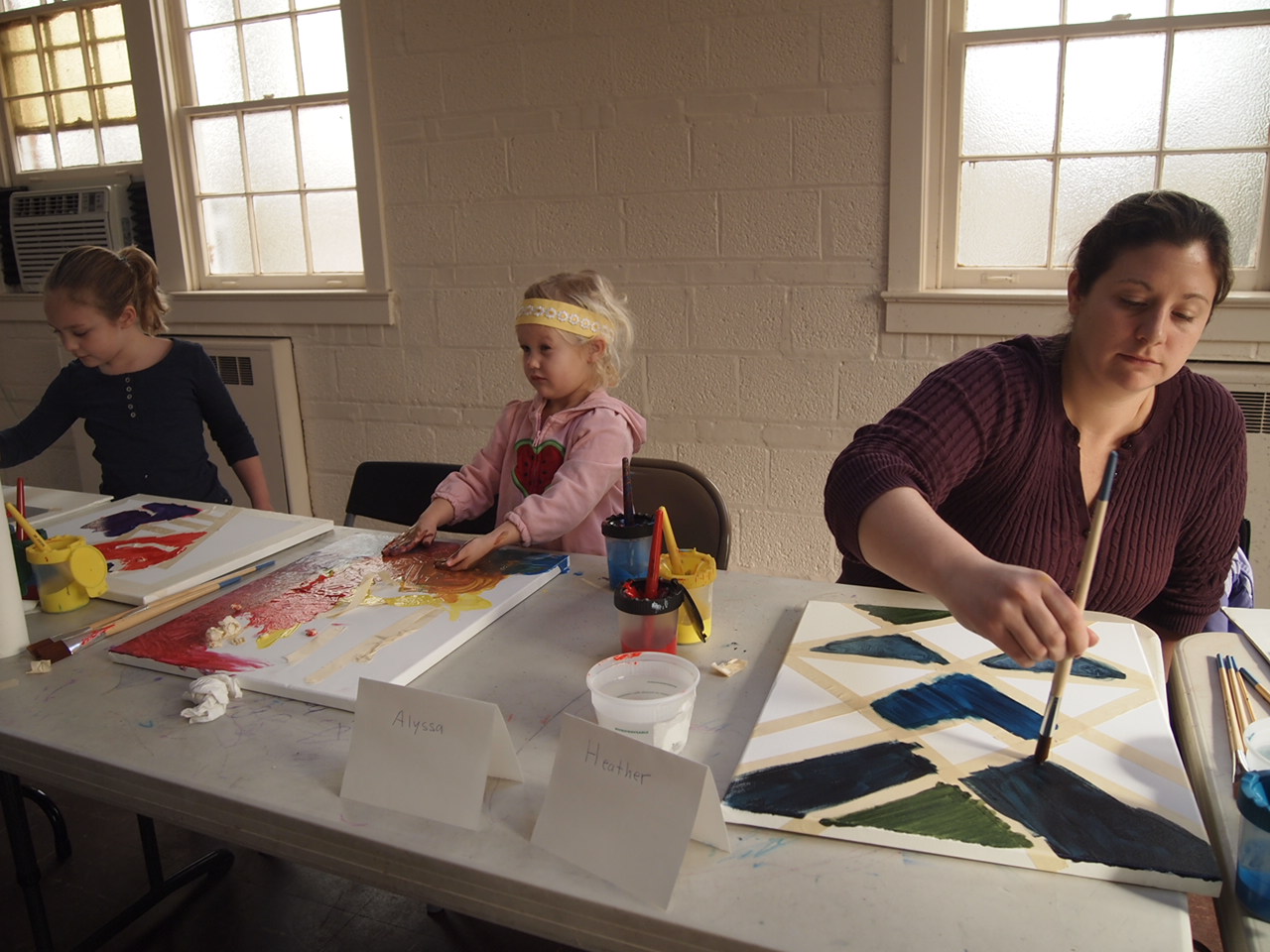 Family Art Workshop
Who says that there's no time to be creative together? Everyone engaged at their own level.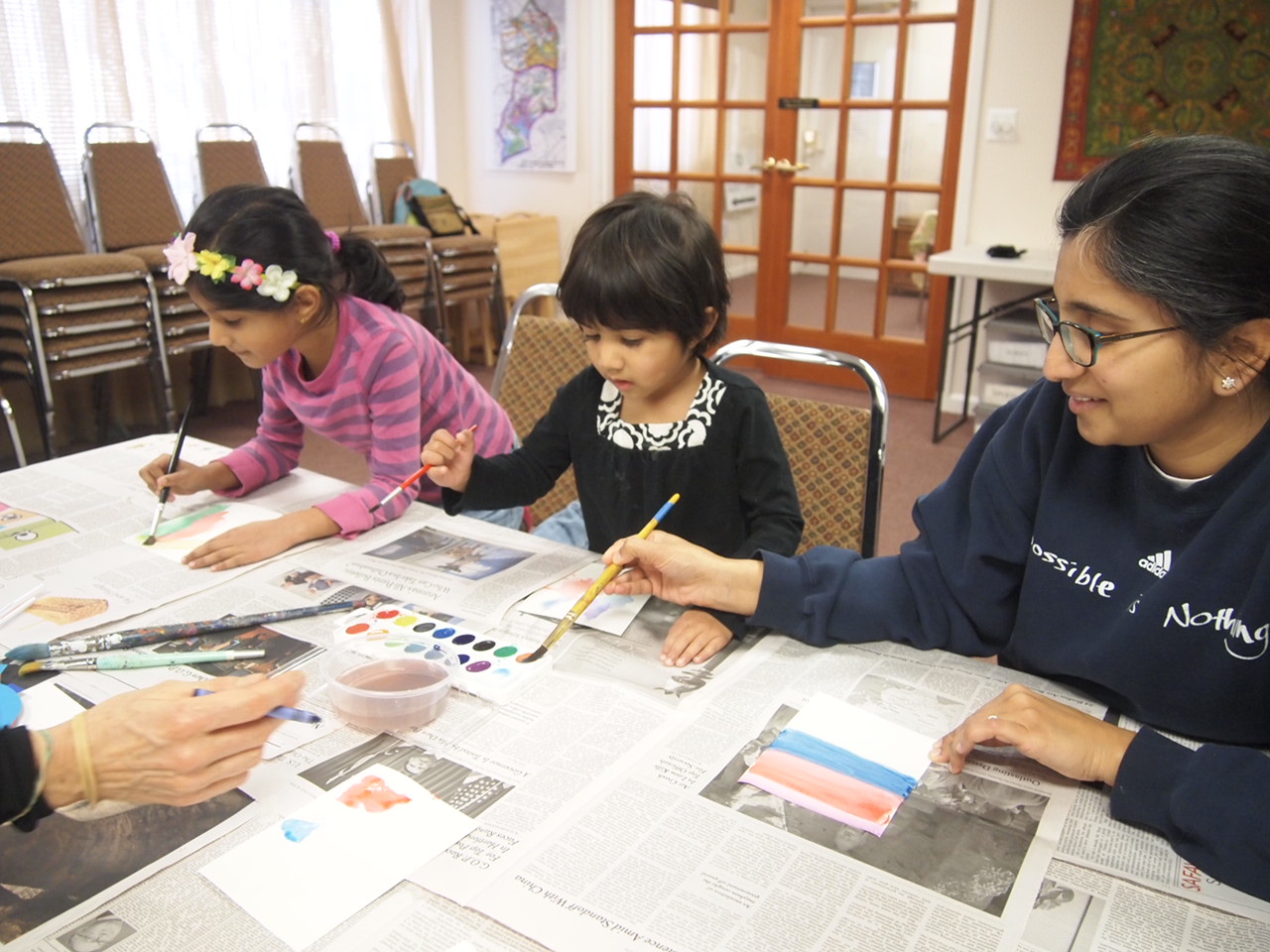 Final Self-Portrait
So proud of our students who went through the 8-weeks and unleashed their creative potential through visual expressions.
Final Self-Portraits
Part of Metamorphosis Art and Enrichment Center is creating your self-portrait that reflects your passions, interest and hobbies.
Painting With A Straw
Learning a hands free painting technique.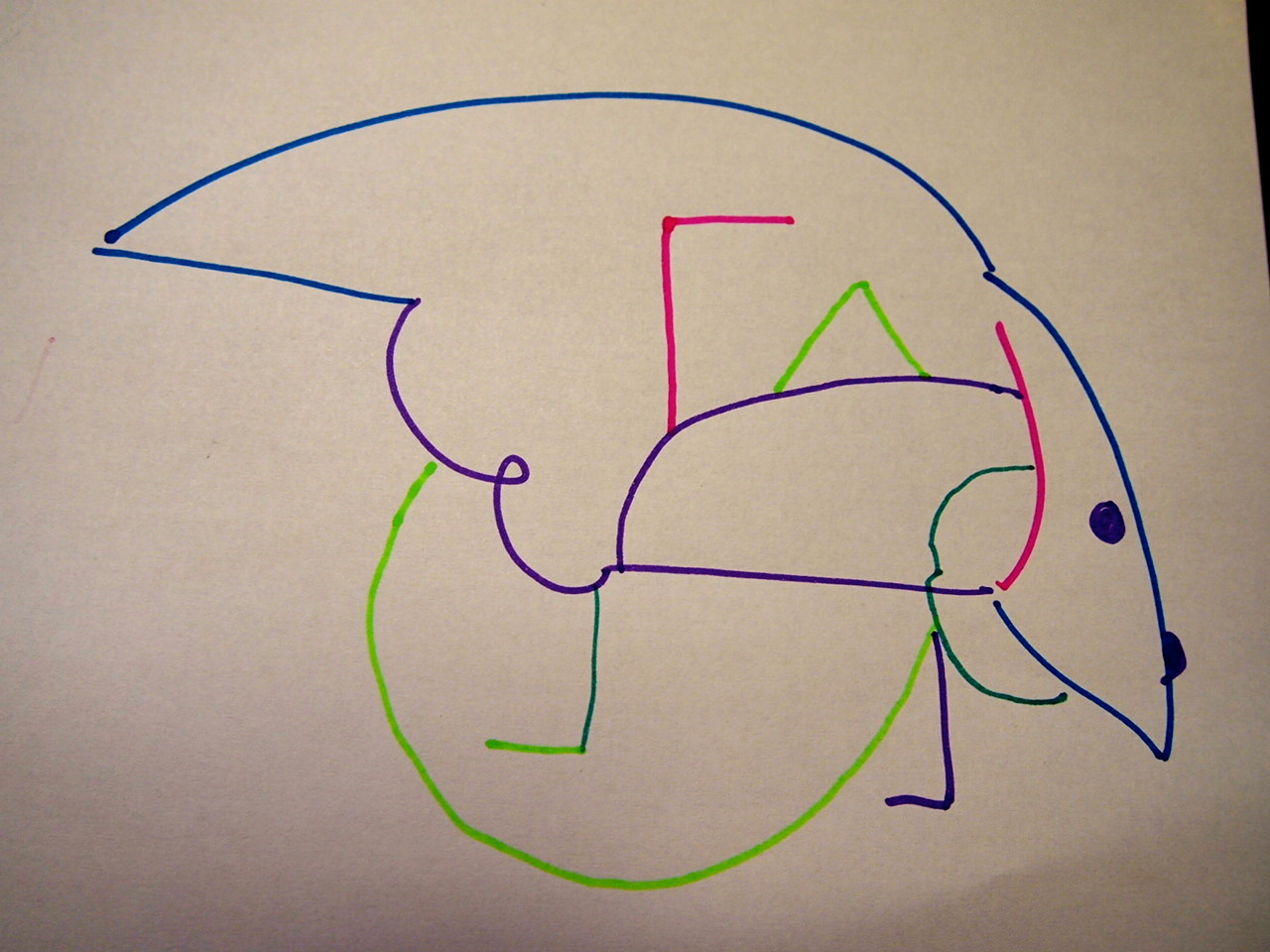 Draw Tag
It's amazing what pictures are created with draw tag. One of the different warm-up exercises to allow ideas to begin and to practice lines to create new shapes.
Students enjoying their creative exercises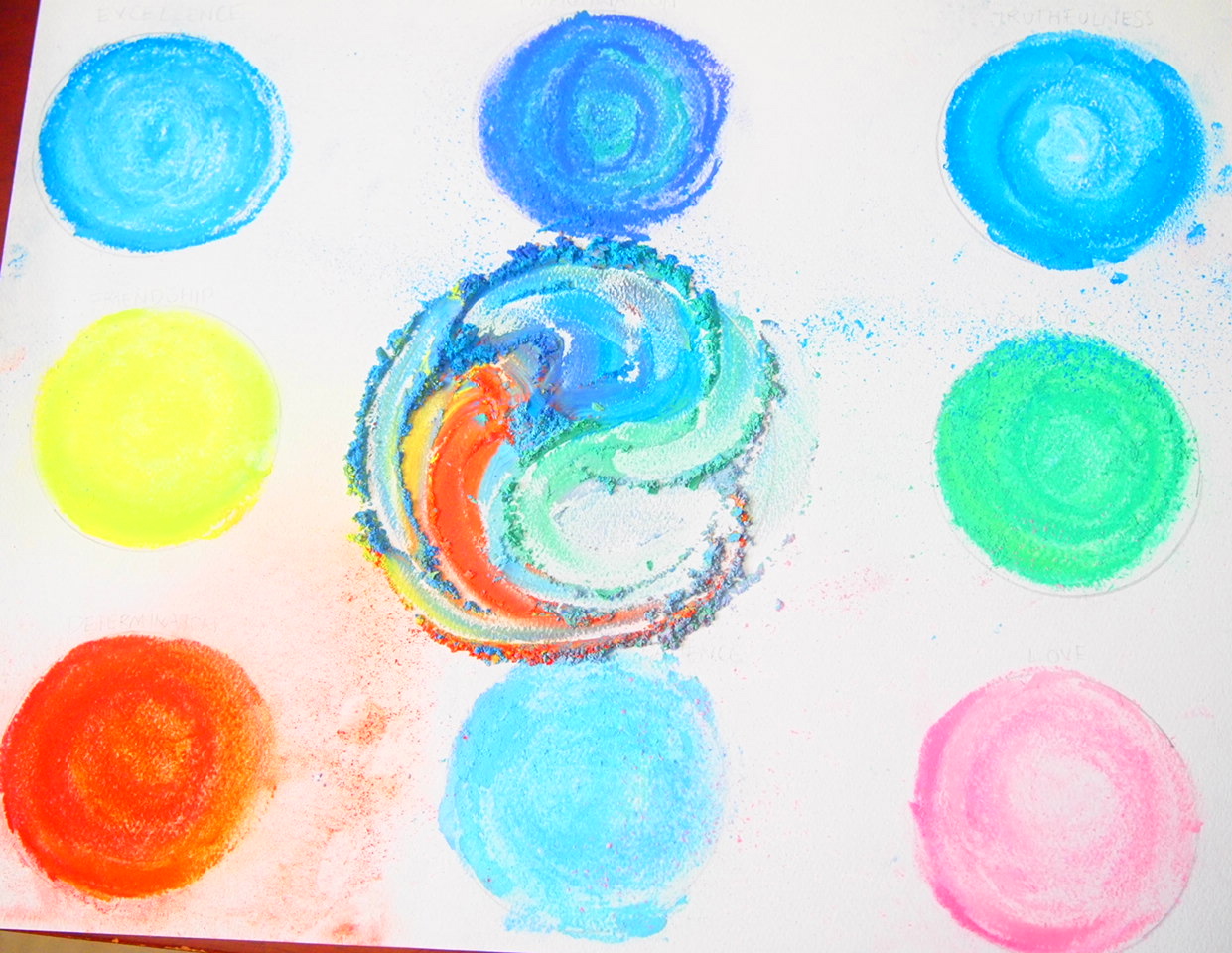 Circles of Attributes
A blend of all the different attributes blending together to create something new and beautiful.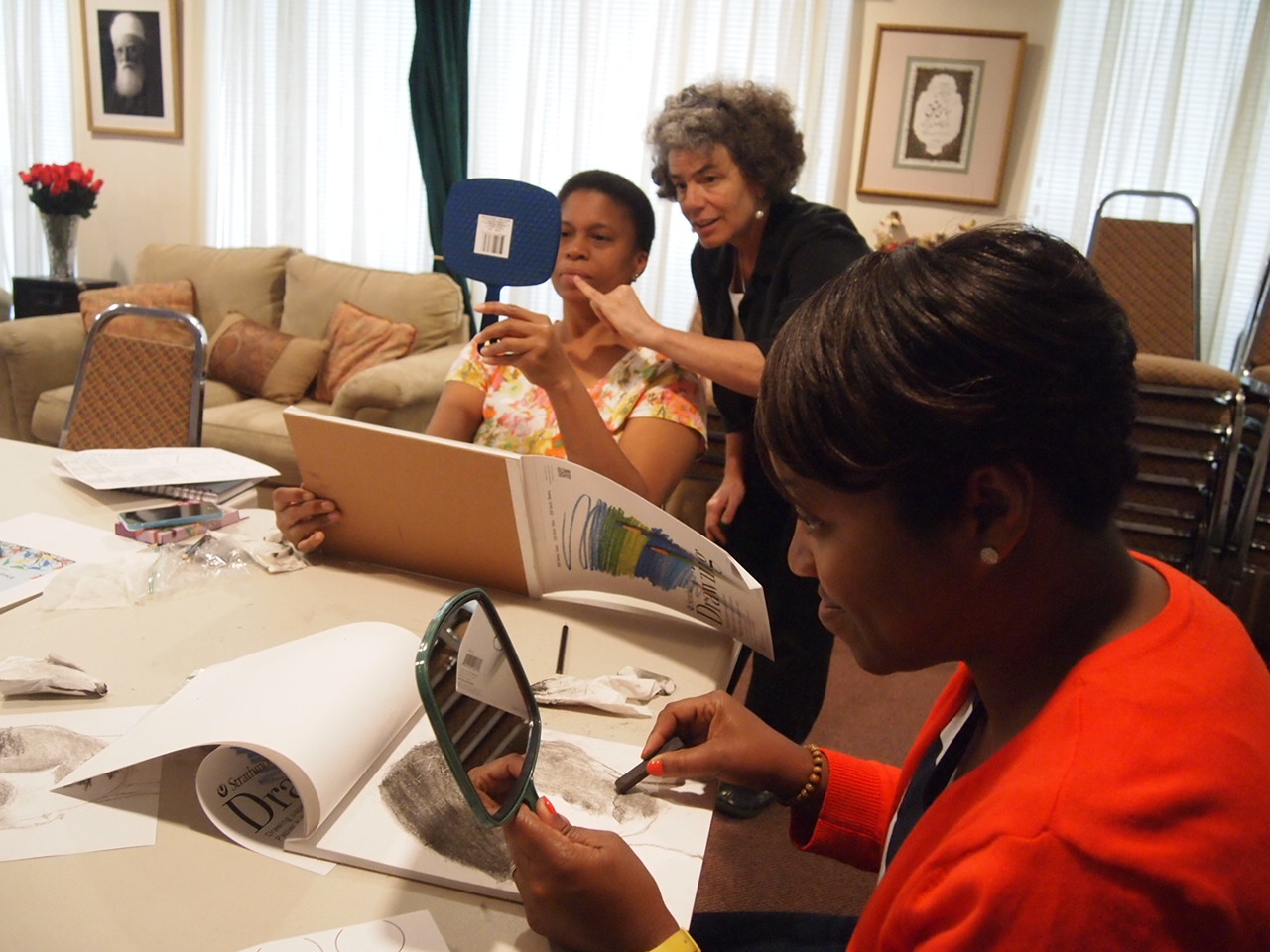 Charcoal Drawing
Students learn to be mindful of different shapes and edges in the face as they learn to draw their self-portrait using charcoal.
Charcoal drawing
Student drawing self-portrait for the first time.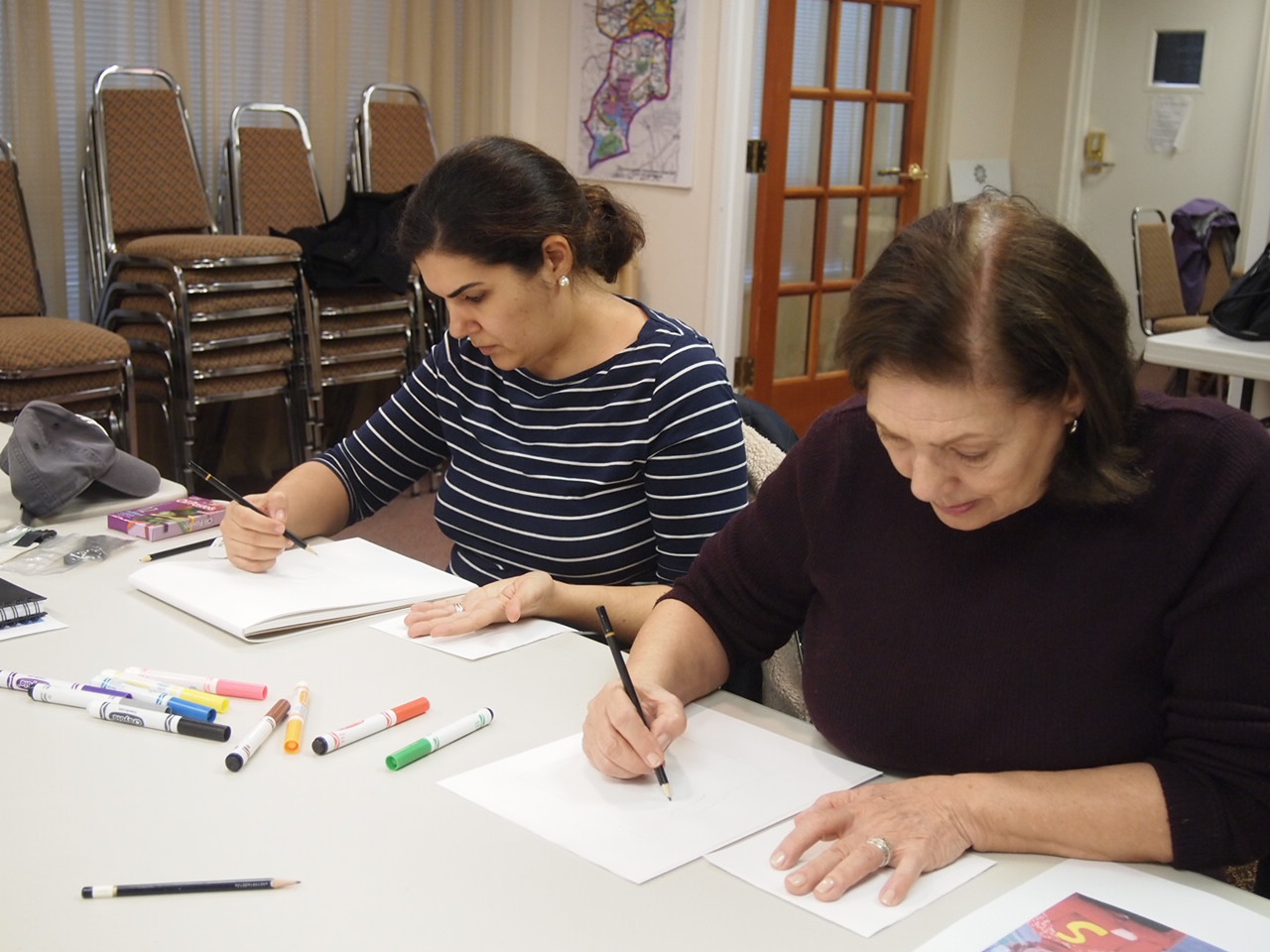 Modified Contour Drawing
Students learn to free their mind with their contour drawing of their hand.
Side Profile Portrait
Students are learning to fuse together new knowledge of drawing: perceived edges, angles, spaces and proportions to draw their profile.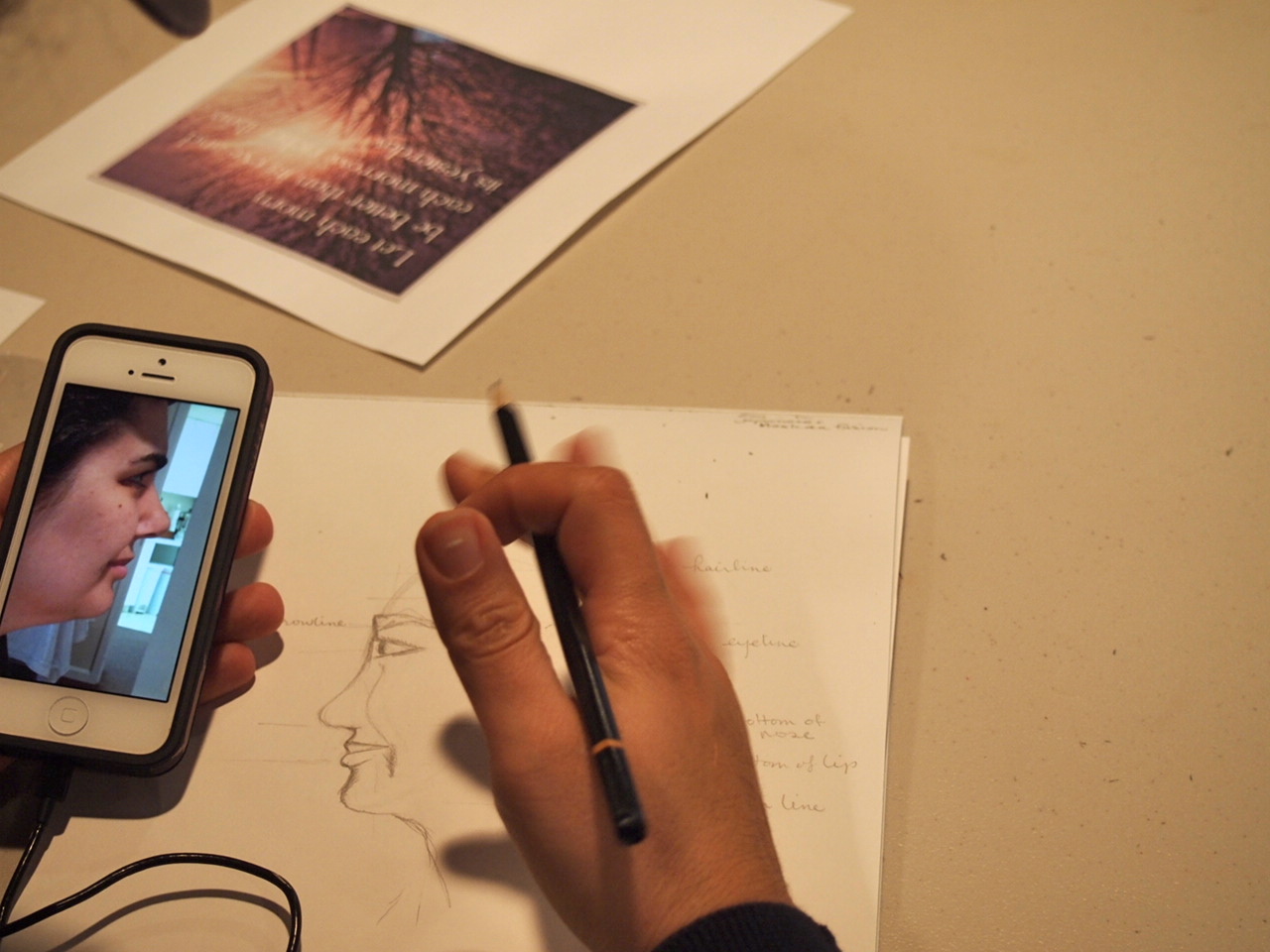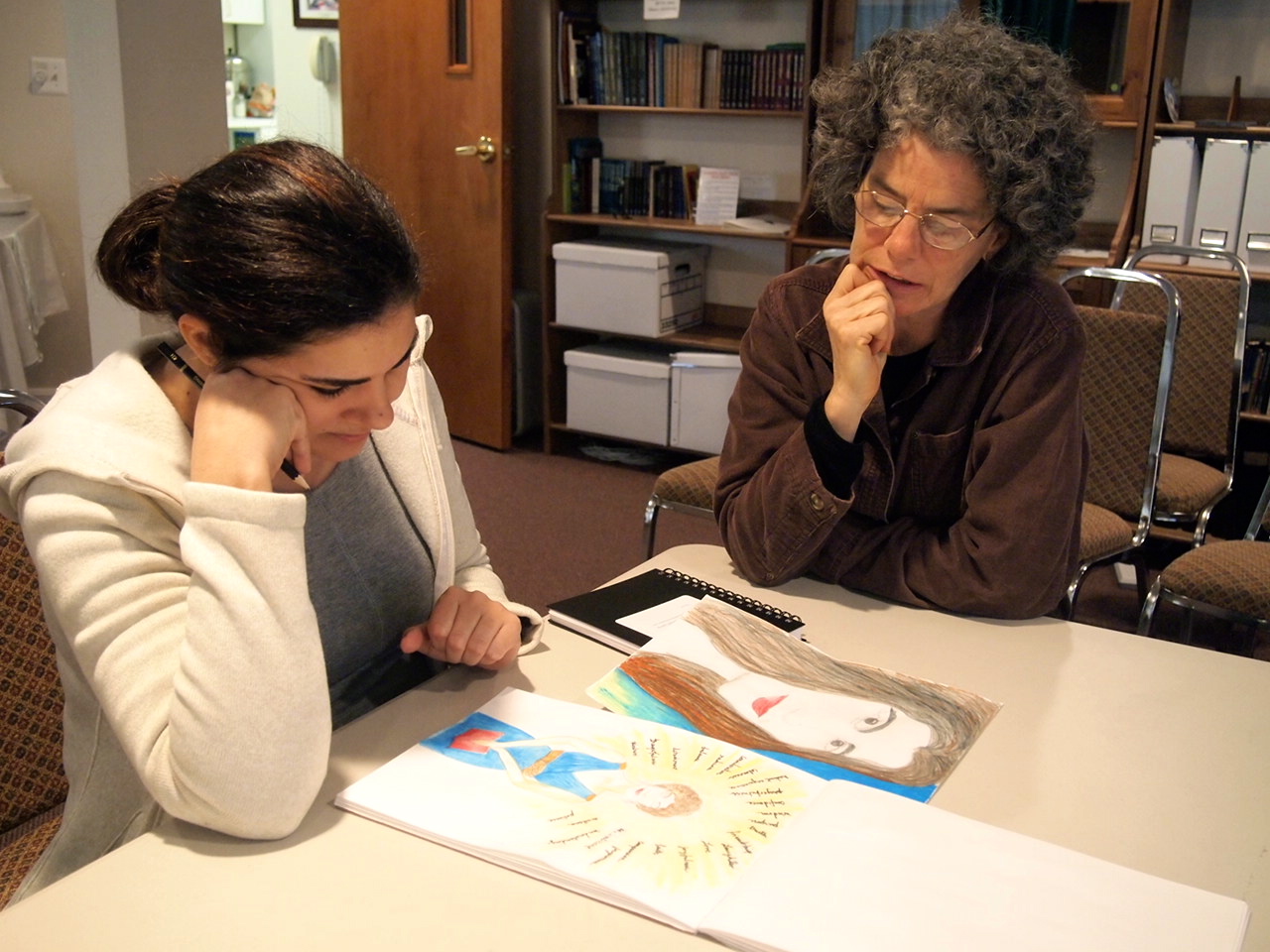 Part of creativity is analyzing, reflecting and improving.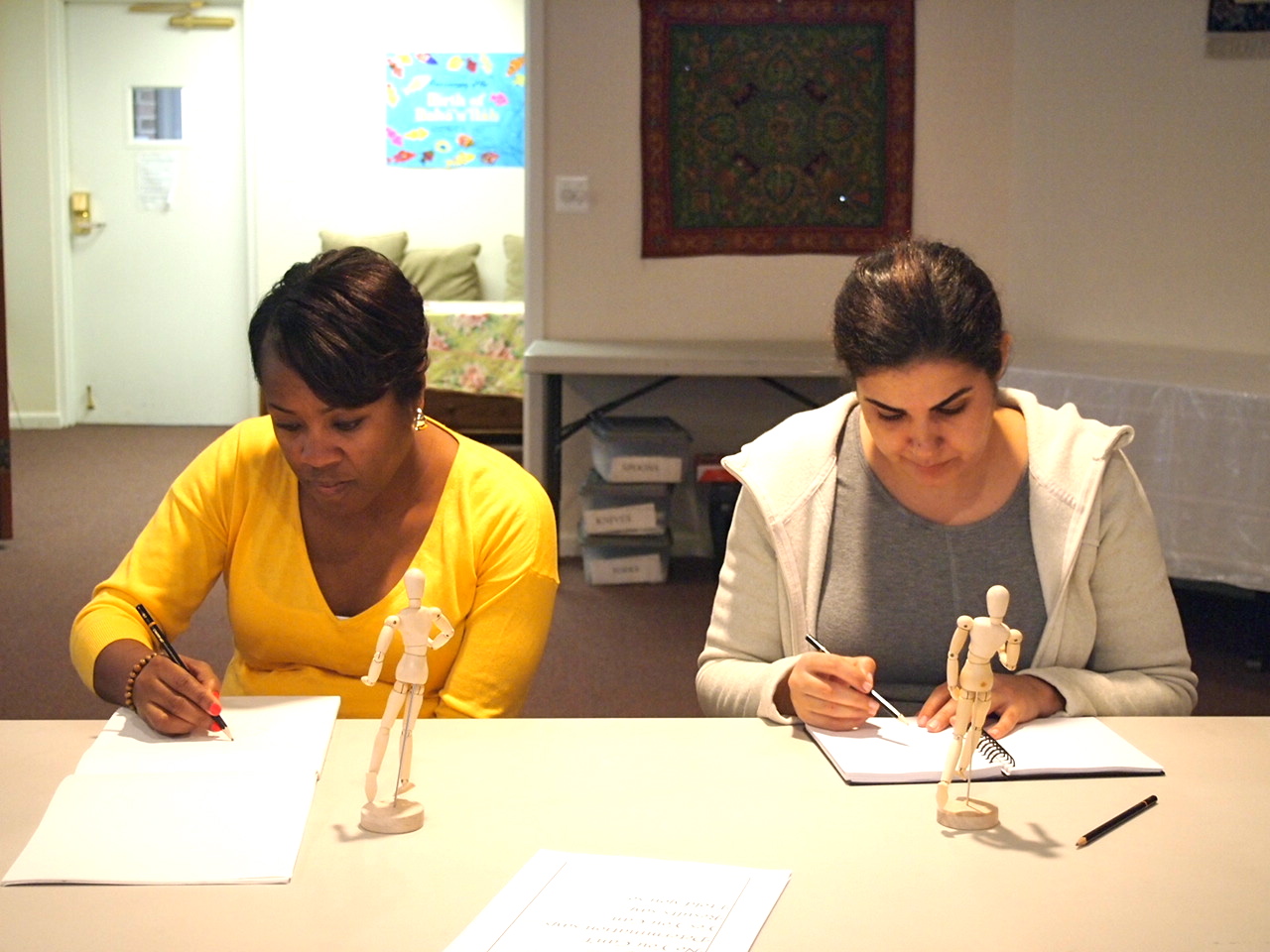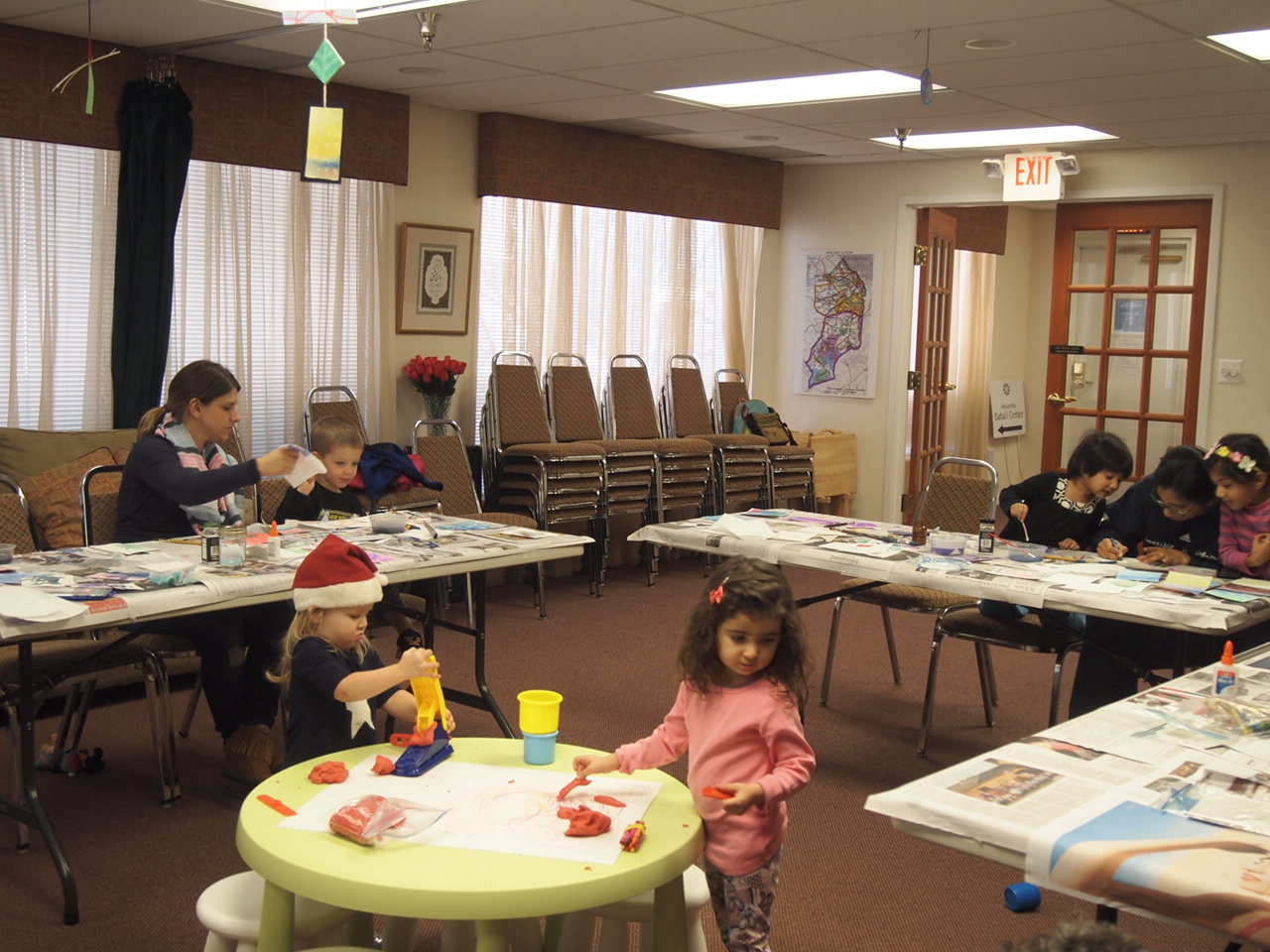 Family Art Workshop
We understand that sometimes our younger students need to explore many different art materials. We offer other activities so mom can continue creating and finishing her artwork.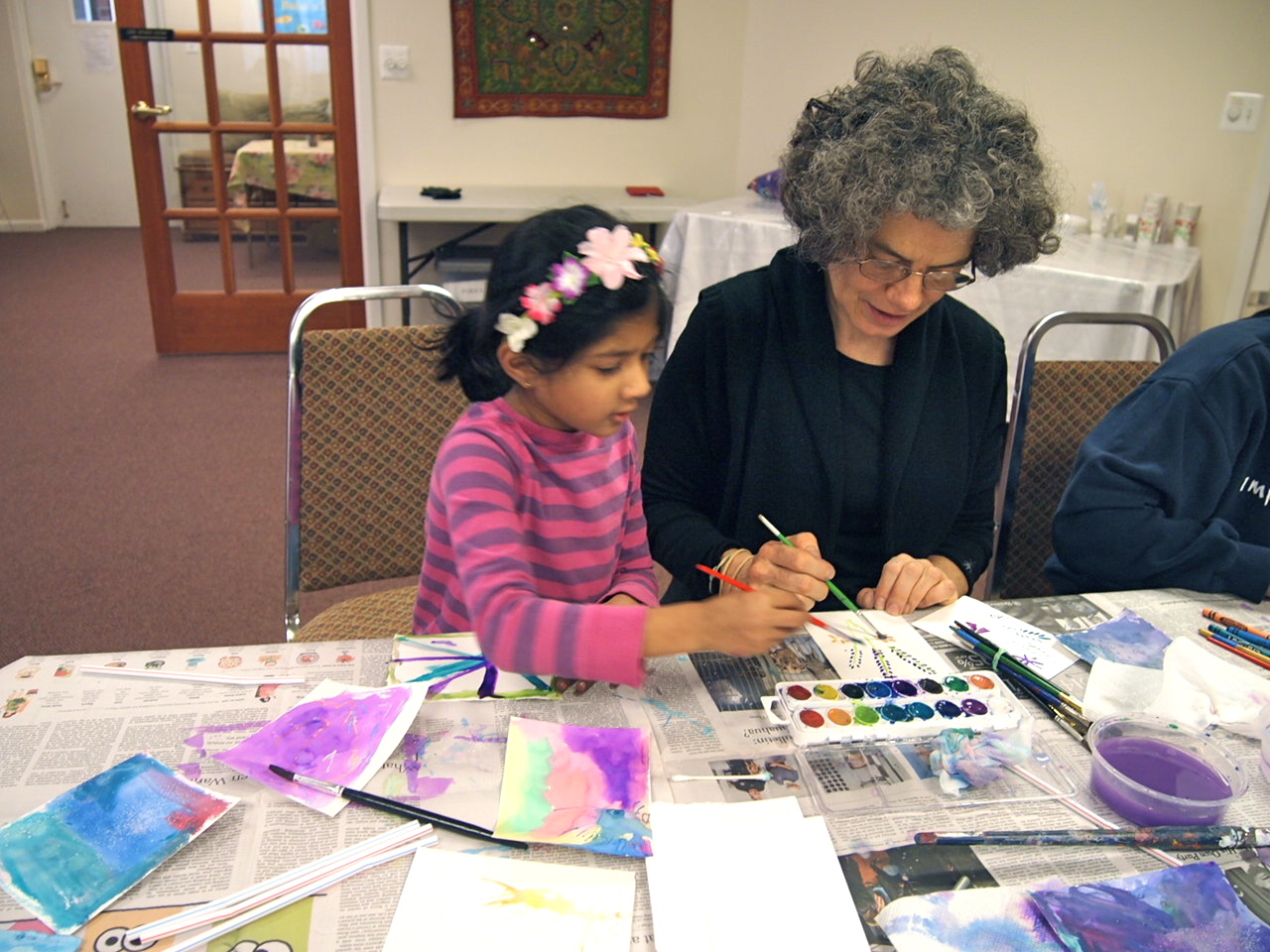 We try our best to give individual attention. Our professional artist working hand in hand with one of our students.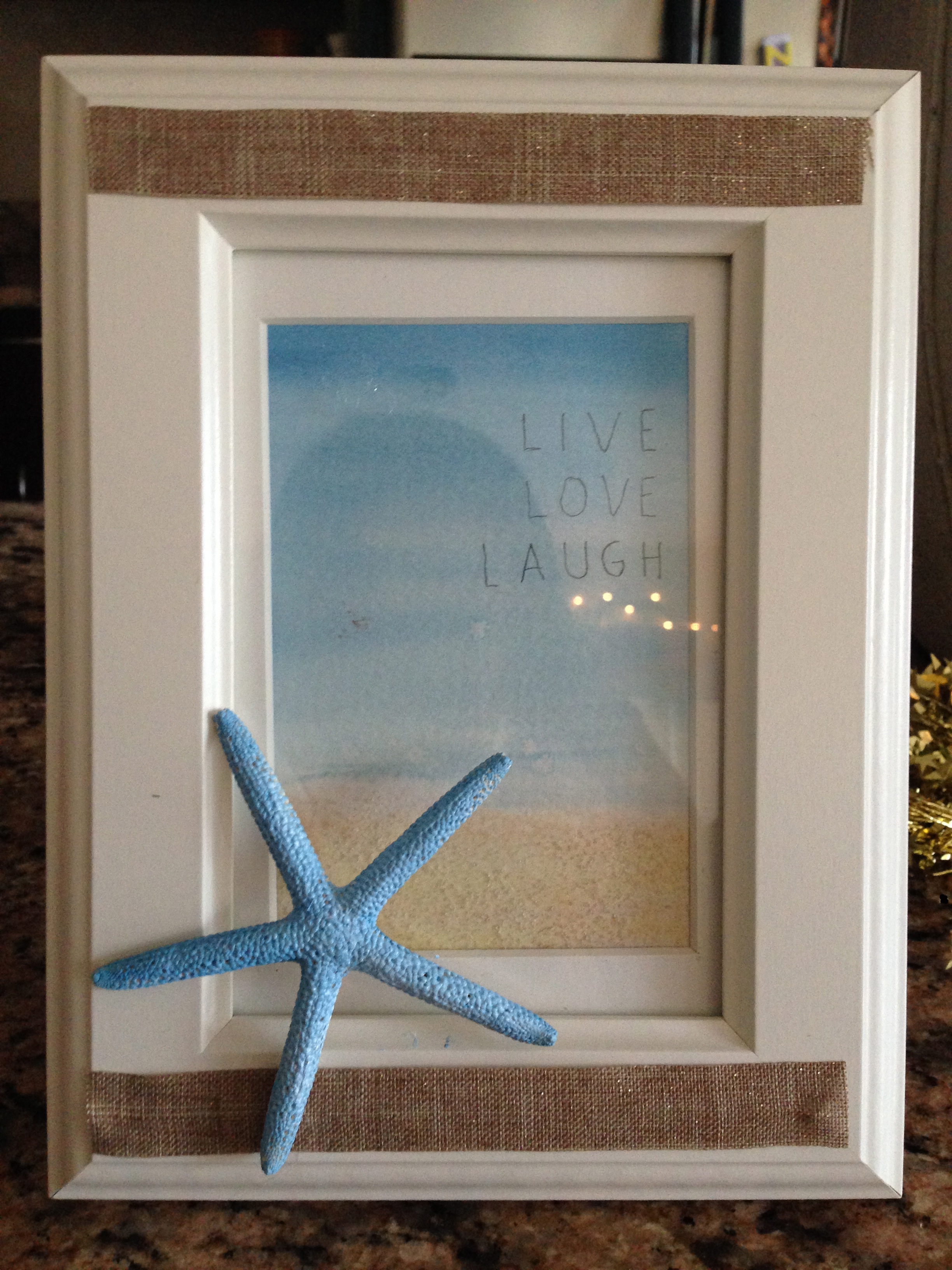 Unleashing Creative Potential
After one our watercolor exploration workshop, one of our students took her artwork home and was inspired to turn it an inspiring and beautiful art piece for her home.
"Art washes away from the soul the dust of everyday life"
–Pablo Picasso
Metamorphosis Art and Enrichment Center brings creativity to the forefront of all families and individuals. Our aim is to unleash the creative potential that is within all of us to foster a creative confidence, enhance communication and to honor and celebrate the diversity of expression within our communities and families. Our professional artist use drawing exercises to help students realize their potential and discover their own artistic expression.
Why take an art class with Metamorphosis Art and Enrichment Center?
Everyone is engaged at their own level.
Parents and children can share their art experience and celebrate their accomplishments together.
Create a family resilience as both parent and child persevere to express themselves through art.
It's fun.
What are the benefits of joining an art class?
It enhances your perceptions of yourself and the world around you to be more mindful.
It fosters a creative confidence that transfers over into problem solving and critical thinking.
It teaches you to express your individuality and to embrace it.
How does art benefit children?
Children who take art classes tend to be more motivated to learn.
It enhances their language skills as they analyze and describe their artwork.
It builds confidence and self-esteem.
It helps them to be open minded and celebrate diversity.
Want to bring creativity to the forefront of your family? Register for one of our classes:
LOCATION:
Convergence
1801 N. Quaker Lane
Alexandria, VA 22302
Phone
703-944-4381 / 703-953-2589